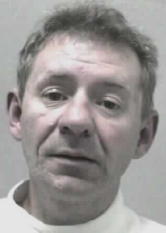 Former state senator and delegate Randy Schoonover is in Central Regional jail, related to the delivery of a narcotic substance.

The well-liked Schoonover, 52, had left public life after pleading guilty to accepting a bribe.

Schoonover was arrested in March, 2006 in Clay County on the drug charge.

He was first elected to the House of Delegates in 1988 and re-elected in 1990 and 1992, and was appointed to the Senate in 1993 and elected in 1994 and 1998. He represented Clay, Fayette, Greenbrier, Nicholas and Webster counties.

He served 14 months in prison after pleading guilty in 1999 to a count of violating federal anti-bribery statutes.

He admitted that he had accepted $2,725 in bribes to steer West Virginia Turnpike business toward a Summersville towing service.

Schoonover made headlines again in May 2004 when he was missing for more than a day after an accident in which he was pinned under his all-terrain vehicle.

His left arm was amputated as a result of his injuries.