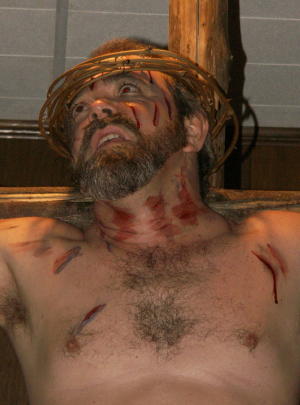 Pastor Kevin Church portrays Christ at weekend event
Submitted by Maria Keen
The name of the Lord was held high last Saturday at the first annual Graveyard Bash at Chapel Baptist Church, praise the Lord!
We want to extend our gratitude to everyone who came out to participate and support this event. A special thank you goes to all of our volunteers, whom dedicated long hours of work and their talents, to make this project a success unto God's glory and for our community.
In spite of the high winds that threatened, the attendance was remarkable. Everyone had lots of fun with different activities, a puppet show, biblical carnival games, live Christian music, drama and so much more.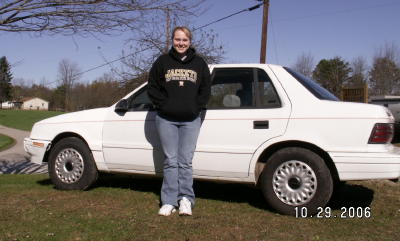 Kelsey Collins a surprised and happy winner
We also want to congratulate the winners of the all the drawings. Special congratulations to Kelsey Collins, the grand prize winner of a '94 Plymouth Sundance. She is the daughter of Mr. and Mrs. Carl Collins of Calhoun County. Kelsey was surprised and very happy!
We look forward to continuing reaching out to our youth and our community by sharing the Love of Christ with each and everyone.
More pictures of the event to come later in the week.