By Alvin Engelke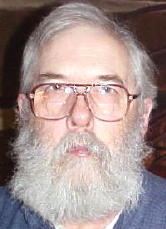 By Alvin Engelke
Rev. Carlos Nutter filled his regular fifth Sunday appointment at the Burning Springs M. E. church and served Holy Communion.
There will be an auction Saturday, November 4, starting at 6 P. M. at the Creston Community Building. It will be an ideal time to lay in supplies for deer camp, cheese, pepperoni, candy, etc. One can, of course, tell others about all the big bucks you have seen as well as how many wild turkeys and busytails that have already been consumed this fall.
The Katzenjammer Kids and Tom Cat the Barber returned from a big elk hunt in Colorado with Glen getting a 6 x 6 bull elk. The hunters reported, "It was as big as a cow!" They also experienced a snow storm with thunder & lightening. Also they reported running into Mike Scites and a large group out in Colorado as well.
Keith Hall, Ronnie Wyer and Dan Little are all patients in Camden Clark Hospital and none of them is doing well at all.
The ambulance was called Sunday to take Danny Radcliff's mother to the hospital.
There was a wreck on Route 5 near Burning Springs. Folks in Elizabeth had noted that the folks were "very inebriated" and had broken the windshield out before they left the Elizabeth area. After the wreck the fire department and ambulance were there very quickly but it was almost an hour before law enforcement arrived as it was after 5 and an officer had to be dispatched from Parkersburg.
Mary Reno stopped Saturday morning to visit Mr. & Mrs. Carl Ferrell and family but no one was up so she drove back to Ravenswood.
A large group of goblins, gremlins and other ghastly folks gathered at the Creston Community Building Saturday evening for the famous Creston Halloween party. It was noted that most of the "strange critters" were on the younger side. Since there are no local devil worshipers or such it was just an evening of fun - a time when one could dress up and be somebody (or something).
Frank Smith got his chariot over the hill and almost in the river. He had to call on Rick Mason to rescue his vehicle.
The local area had high wind, rain, some high water and, on Saturday, a power outage.
The comely Chrissy Webster who is a coed at Ambassador Baptist College at Lattimore North Carolina spent a few days visiting the home folks.
The Wirt road crew has been busy cutting trees and limbs in the Creston area. Tree trimming now seems to be a big priority for the state road as mandated by the wise ones down at the Mouth of the Elk. Way back when some said, "Cut down the shade trees along the road so the hot sun will dry up the big mud holes." For some reason draining the mud holes and filling them with rock was not an option. Now when the wise ones are having the trees cut along the main hardtop roads one begins to wonder. Folks who attended a state training in Morgantown got to hear a campaign speech by an old feller who walked with two canes.
Columbia Gas Transmission announced that they are going to upgrade certain facilities in West Virginia. The upgrades will allow for the storage of an additional 3 billion cubic feet of natural gas in an Oriskany field on Blue Creek not too far from the mouth of the Elk.
The price of local Penn grade crude was $56.50 over the weekend.
At least one local resident has had complications as a result of an allergy to the United States Department of Agriculture's Asiatic beetles (government ladybugs). For some strange reasons the bureaucrats who infested us with those pests have yet to come around and even apologize, let alone pay for medical costs, etc out of their own, ample, pockets.
The government decreed fast time came to an end for another year although the biological clocks of local residents are still trying to adjust.
Brandon & Andrea Ferrell were among those visiting Mr. & Mrs. Carl Ferrell and Amy.
A number of local residents met with Congresswoman Shelly Moore Capito at the library in Elizabeth. She talked with local residents about problems, concerns, etc.