By Bob Weaver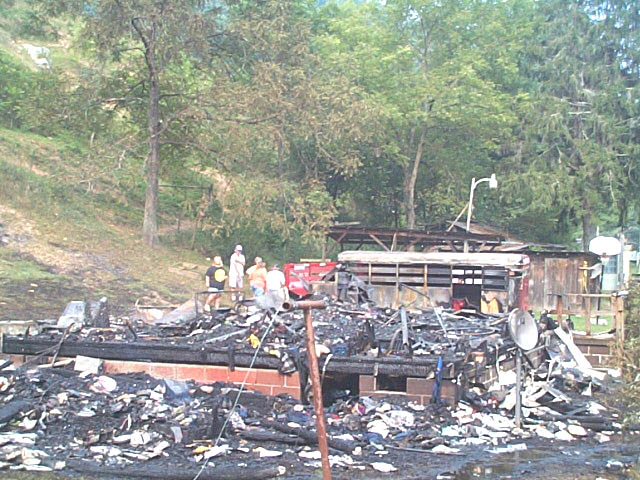 Explosion may have caused fire
An apparent explosion caused the destruction of an Altizer residence Tuesday afternoon. The David Self family lost everything as fire quickly spread through the dwelling.
Theresa Self and her three children were not at home, according to Arnoldsburg Fire Chief Bill Jones. Ms. Self said her husband was working in Pennsylvania, and was enroute home last night.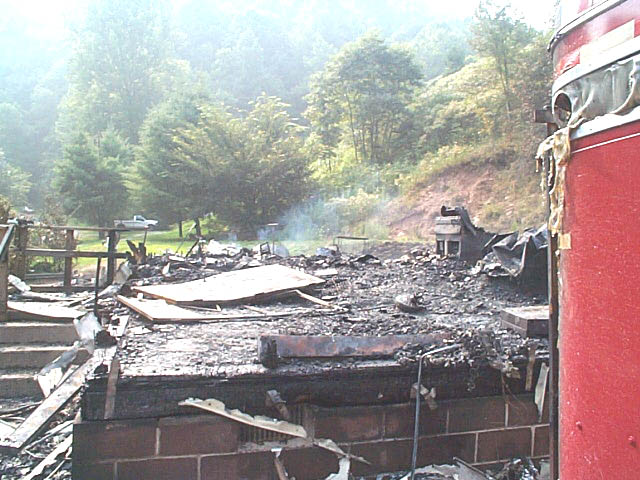 Family lost everything but their dogs and turkeys
Firemen said a neighbor Michael Lent heard an explosion and drove to the residence, which was engulfed in flames. He then called 911.
The Arnoldsburg VFD responded quickly to the fire, but it was a near total loss on arrival. Sources at the scene said debris from the fire appeared to have been scattered against a hillside, catching the woods on fire.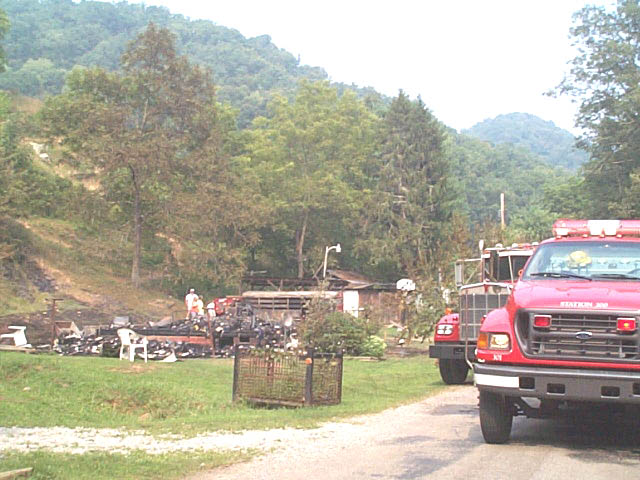 Arnoldsburg VFD quickly responds to find house a loss
Ms. Self said the house was all-electric, and could not identify the source of an explosion.
Arnoldsburg fireman Rick Metheney suffered some heat and smoke exhaustion, and was removed from the scene by Calhoun EMS.
The Calhoun County Sheriff's Department also responded to the scene.
Fire Chief Bill Jones said those wanting to assist the family should contact fire department members. "These folks lost everything," he said. Altizer is on a road between Arnoldsburg and the former village of Rocksdale.