By Alvin Engelke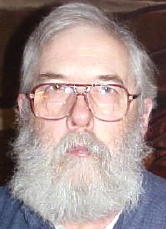 By Alvin Engelke
There was a nice crowd on hand Saturday for the homecoming at the Burning Springs M. E. church. There was lots of fine singing and excellent food, including a tasty venison roast. It was noted that the spirit was in the meeting. Rev. Juanita Lockhart filled her regular appointment at the Burning Springs M. E. church on Sunday. She noted that she had spent Saturday, October 14 with Nancy Smith, taking in a movie, going to Rinky Dink's etc.
Nancy Lee Smith, age 63, daughter of "Tub" and Edna Boice Smith, formerly of Creston, passed away at her home October 16 on the road to the old Newark ferry. Her parents owned the filling station on the far side of Elizabeth hill. A retired employee of the Bureau of Public Debt she was a granddaughter of Erastus & Rosie Stallman Boice of Little Creek and Charlie Smith of Creston.
Chuck Boggs, age 54, of Akron also died October 16. He was the son of Charles & Rosalene Arthur Boggs, formerly of Creston. He was the grandson of Louie & Nellie Boice Arthur and Martin & Blanche Boice Boggs. He was a second cousin of Nancy Smith.
Faith Bingman Reece, age 73, passed away in California. A retired schoolteacher from Florida she was the daughter of Harry D. & Dollie Vandall Bingman. Services will be Saturday at 1 P. M. at the Lambert-Tatman funeral home on Pike Street, South Parkersburg with burial in the family cemetery at Creston.
Heidi Bock, age 32, wife of Danny Bock passed away after acquiring a rapidly growing cancer. Burial was at Fly Ohio. She was coordinator of support services at Ohio Valley University.
Keith Hall who had been in the intensive care unit is now some better and is to be put in a regular room.
Mr. & Mrs. Carl Ferrell and Amy were weekend guests of Mary Reno of Ravenswood. Both Amy Ferrell and Glenna Jean Westfall have been on the sick list suffering from a virus.
The DOH sign shop installed signs marking Little Creek road so strangers in the area will not get lost. There are also some new stop signs.
It was brought to the attention of the Creston correspondent that it was said two well-known insurance companies were involved in importing coyotes to the local area and an employee of one of the firms confirmed the story.
Evelyn Stanley and Adrian Ball from Jackson County made an excellent presentation at the October 16 meeting of the Creston Area Neighborhood Watch. Also present was Wirt County Commissioner Roy Copen. The refreshment committee did an excellent job and the meeting was very productive. Patrols have started.
Don Rhodes moved Charley Menefee into one of his outbuildings. Don had said after the Nichols family left that Creston folks were not going to run off all his renters and he would just move Charley to Creston. For some reason the welfare department (DHHR) is not interested in concerns about Mia Rhodes' baby or the concerns of other residents. However, it was noted that "The fat lady hadn't sung yet."
Jeff Westfall was visiting Austin Westfall & other area relatives and friends over the weekend.
Several of Aunt Belle Wright's family have been spending time at their place below Creston.
The Big Boss Down at the Mouth of the Elk has made a new priority for the state road crew. It seems, according to press releases, etc., that the main priority now is taking down campaign signs, especially ones not approved by the guys with the big cigars in Peach Creek, etc. Perhaps he wants to show that he can rule with an iron hand so he can have a better chance of becoming Madame Hillary's VP.
It has also been confirmed that the special legislative session on "tax reform" will be held within two days after the November election. Apparently someone fears that the new legislature will not be pliable & bend to the will of the Big Boss. Taxpayers should consult with their present legislators now.
Area residents are having continuing problems with the USDA's Asiatic beetles with some folks having severe allergy problems. The local columnist has difficulties, at times, being able to read.
Nancy & Jane Engelke motored to Atlanta where Jane's store had been nominated for a Diva award for prom dresses, etc. A store that had been around for 30 years won. On the way down Nancy stopped to visit Mr. & Mrs. Todd Rhodes & family. Todd recently returned from active duty in Iraq. He remains very upset at the slanted news coverage provided by the mainstream media who, apparently, want America to lose the war on terror.
The leaves in Virginia were the best of anywhere around and gasoline in South Carolina was less than $2/gallon. The price of local Penn grade crude fell $1.50/bbl over the weekend to $52.75/bbl.
East Resources which owns many of the old Pennzoil (South Penn) leases, announced that they are going to drill a horizontal well in the Big Injun sand in their Clover secondary oil recovery unit. The well will be 2,084 feet deep with a horizontal section 3,225 feet long.
Over in another community a feller had "an expert" fix up his free gas line to his house. The expert removed the "Big Joe" regulator and hooked new plastic direct to the well which had been shut in by the producer. The well rocked up to 600 lb and then the plastic blew off where connected. Then the oil started to flow. The EPA, the Coast Guard, 911 and everyone else was called in for the resultant mess.
It was reported that class action suits over improperly paid oil and gas royalties have been filed against East Resources and North Coast Energy.
A number of folks, including the damsels from Little Creek, were calling at the C. Glen Arthur residence.
Okey Dean Davis was attending to business in Creston last week.
The FunChester Group went to the balloon and beer festival at Long Branch Virginia. The weather was ideal so they got to see the balloons go up.