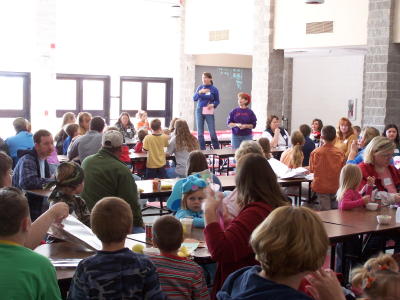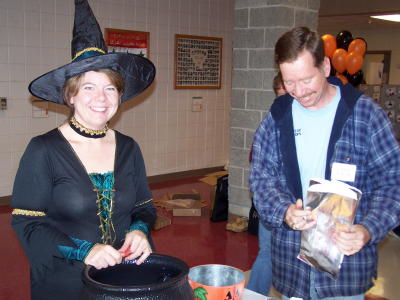 A welcome is extended to students and parents for Family Fun Day
It was Family Fun Day for Calhoun students, K through 8, held Saturday at Calhoun Middle-High School.
Over 100 parents and students attended.
The event was one in a series of seminars for parents, being conducted this year by the Parent Education Resource Center, related to parenting and helping students in school.
Saturday's event, also sponsored by Head's Up and Gear Up, brought parents, students and educators together for fun activities and a free luncheon.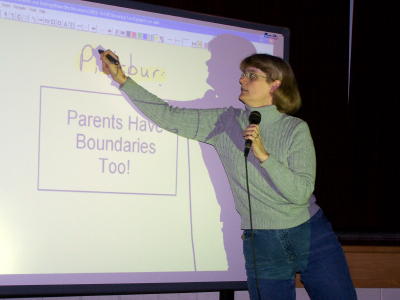 Educators use new computerized white boards for parent training ...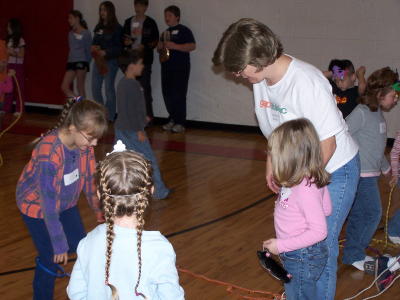 ... while students enjoy activities in Gym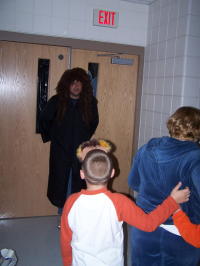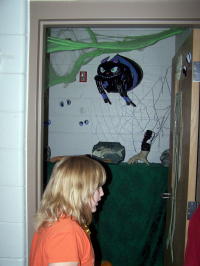 The haunted house was a favorite ...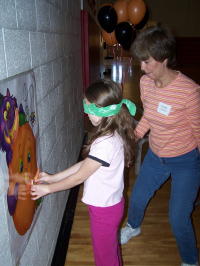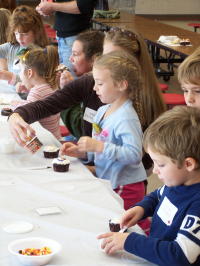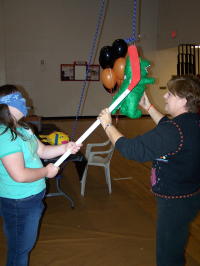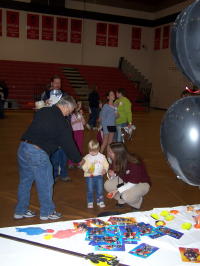 ... with lots of games and prizes