MHHCC Press Release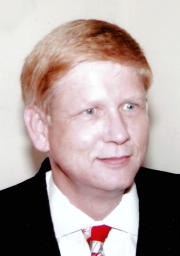 MHHCC Press Release
Minnie Hamilton Health Care Center, Inc. is pleased to announce the addition of Dr. Kenneth Kline, MD.
Dr. Kline joined MHHCC October 2nd, 2006 and will be primarily based at Gilmer Primary Care, a division of MHHCC. Dr. Kline, a native West Virginian, graduated from Marshall University School of Medicine (MD) in 1982 and Wheeling Jesuit University in 2004 with a Master of Business Administration Studies Degree.
Dr. Kline's past experience make him an asset to Calhoun and Gilmer Counties, as well as our surrounding service areas. He has served as the Regional Medical Director for the Correctional Medical Services for the State of WV (State Prisons); Chief of Emergency Medicine and Disaster Department of the Reynolds Memorial Hospital in Wheeling, West Virginia; Chief of the Family Practice Section of the Medical Department at Fairfield Medical Center, Lancaster, Ohio; and Clinic Administrator and Family Practice Physician for Private Healthcare Clinic of Ohio and West Virginia.
In addition to positions held in the past, a few other activities in which Dr. Kline has participated: serving as President of the St. Alphonsus' Youth Center, worked with the Le Buenos Fe Mission to assist World Accord and Habitat for Humanity after Hurricane Hugo struck (provided healthcare, medication, instruction to local communities and workers, assisted in food production, water systems and sanitary toilets), and served as Instructor of Anatomy and Physiology courses for Nursing Students.
Dr. Kline stated the following in regards to beginning his practice of medicine at MHHCC, "I am excited. I have been looking for a way that small communities in WV can provide care without having people drive miles to a large, scary university center." Dr. Kline is very interested in changing the patient's philosophy of episodic treatment for medical problems to disease prevention and management. He wants patients to be in control of their chronic diseases or work to prevent the onset of chronic disease, such as diabetes, instead of treating the patient only when he/she gets sick or to the point that treatments and/or medicine are required.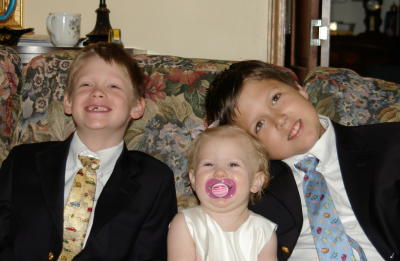 The Kline children
Dr. Kline is married to Kyra and they have three beautiful children, Patrick, William and Victoria. Dr. Kline will be available for appointments beginning October 2nd, 2006. Please call 354-9244 for more information or 462-7322 to schedule an appointment.