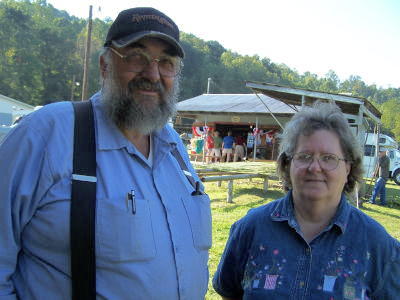 Catching up with the Mace's is difficult, finding them last night at the Molasses Festival grounds, doing what they frequently do - volunteer
Today is the Molasses Festival Parade, kicking off at 1 p.m.
Parade Marshals for 39th annual parade will be Millstone citizens Harless and Shirley McCollum Mace.
The Mace's, longtime Calhoun residents, have been married for 46 years, Harless graduated from Calhoun High in 1954 and Shirley in 1958.
Both are active as volunteers in a number of community efforts. Harless has been driving the Red Devil band bus for 16 years and Shirley has been active with the Mt. Zion Public Service District, and both have been involved with the Molasses Festival for many years.
They have three children, Norma, married to Andy Collins of Letherbark; Crystal married to Darrin Conley of Sand Ridge and William, who lives in Buckhannon.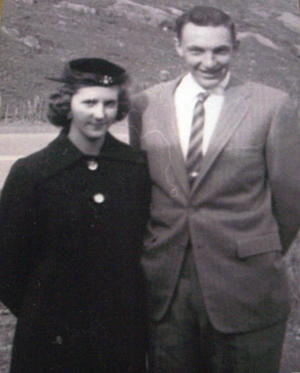 Harless and Shirley have been married 46 years