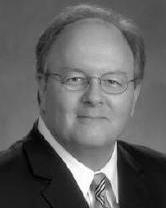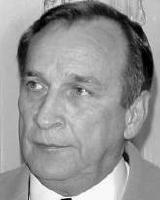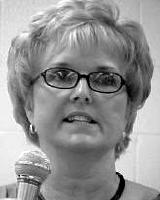 L-R Steven Paine, Butch West, and Carol Smith
By Dianne Weaver
State Superintendent of Schools Steve Paine has blamed the Lincoln County Board of Education for low test schools, although the state has operated the system for six years.
Now, a private phone call from Paine to Lincoln school board president Carol Smith has prompted some elected officials to demand a public apology.
Paine called Smith when he found out she was slated to speak at a Mingo County Board of Education meeting.
Paine told Smith he wanted to know what she was going to discuss before he authorized her to go.
Paine's message said "I think what goes on in Lincoln County needs to stay in Lincoln County," urging Smith to say nothing but positive things about the school system at the meeting.
"When he called, he acted like he could tell me what to do," Smith said. "I say good things about our school, but I don't have anything good to say about state takeovers and forced consolidation."
"Dr. Paine certainly overstepped his authority. Besides, I'm not married to him," said Smith, calling it "a major example of bullying."
Both counties have undergone similar state takeover situations that have involved major school consolidation battles.
Smith and Mingo school board President Charles "Butch" West both say Paine needs to apologize. West has publicly called for an apology at Mingo county's September 5 board meeting.
Department of Education Spokeswoman Liza Cordeiro said the fallout from the phone call was "a case of miscommunication."
"Anybody, including Carol, can go to a public meeting and discuss any topics they want," Cordeiro said, but indicated all actions in the county still are under state control.
Cordeiro said Paine phoned Smith because he was curious how she ended up on another county agenda. Technically, all actions in the county are still under state control, she said.
Smith, along with board member Thomas Ramey, were scheduled to attend the meeting as West's guest. West said he wanted Smith and Ramey to visit Williamson to discuss the new Lincoln County High School and problems that could happen regarding construction.
Smith said she couldn't go to the Mingo meeting because of a meeting of her own. She fully intends to visit another meeting, she said.
In a letter to Paine, West indicated more suits may be in the wings over such behavior, saying "I intend to consider my rights, both as a member of the [Mingo County Board of Education] and as a disenfranchised voter from Mingo County, whose will I believe you violated ..."
West said "Clearly, you have no authority, discretion, or jurisdiction to infringe upon or violate the rights of Smith and Ramey ..."
Members of both boards of education have feuded with the state since their respective takeovers, including the filing of lawsuits.
State courts have ruled against the suits, based on constitutional power given the state over county school systems by the West Virginia Legislature.