By Alvin Engelke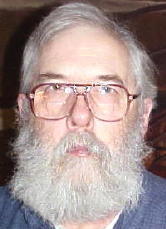 By Alvin Engelke
The Creston area has received a significant amount of rain but was spared the floods that hit other areas. The rain cut the crowd way down for the ATV poker run even though the sun came out and it was a wonderful day for a ride through the hills and hollows. Those who came and made the ride had a great time. They also got to eat some fine goodies at the Community Building which now has a new refrigerator. The community would like to thank all those who participated and/or worked to bring the poker run off as well as all the merchants who donated door prizes, etc.
Jimmy Tucker and "a Grim lady" were calling in the area and looked all the world like lovebirds.
Wirt County Commissioners Roy Copen, Charles Murray and Bob Lowe were among the almost 40 folks who gathered on very short notice at the Creston Community Building to talk about forming an official Neighborhood Watch program for Creston. The general consensus was to go ahead and get organized and it was learned that similar actions are in the works in Elizabeth. The next meeting is scheduled for 6 P. M. on Monday, September 25 at the Creston Community Building and all concerned citizens are welcome.
Local residents have been checking on the Internet and consulting with elected officials, lawmen and others about how to properly set up a neighborhood watch. It would seem that the local watch would cover sections of Wirt, Calhoun and Roane Counties. Contacts have been made with residents in nearby communities for their insight and thoughts. For certain it is agreed that crime will not be tolerated locally and those who are the culprits are not welcome. One woman noted, "We have to keep our doors locked and, just look, their door is open so their guard dog can come in and out, even when they are not at home."
Those who have not been out to the Snyder (McCray) graveyard have yet to see the newest high tech facility in the Creston area. A weather station was installed near the Siegrist addition to the cemetery and it is understood that the data will be available on the Internet.
Prominent Spencer farmer and cattleman Victor Kirby, age 97, passed away. A native of Lemuel's Run he had served in Europe during WWII and farmed on Annamoriah Creek before relocating to the Barr Cut road near Spencer. Victor was proof that hard work would not kill one. As the late Ross Simmons noted, concerning Victor and his late wife Geraldine who also taught school, "They worked like slaves."
Mr. & Mrs. Carl Ferrell motored to Ohio to attend the wedding of Jessica Ferrell and Bill Johnson. Jessica is Junior's daughter.
Andrea and Brandon Ferrell have both been on the sick list.
Charles Russell reported that Robert Lynch has been a patient in the hospital.
Mark Shimer is not doing well at all. It was estimated that he might weigh 75 lb.
Peggy & David Tenbarge returned home after visiting friends and relatives in Indiana, Tennessee, etc.
Rev. Juanita Lockhart filled her regular appointment at the Burning Springs M. E. church. The charge conference will be held at 3 P. M. on October 1 at the M. E. church in Elizabeth.
A number of area residents attended the Republican Women's dinner in Elizabeth. Among the speakers was John Raese who is running for U. S. Senate. Also present were Sec. of State Betty Ireland, State Sen. Donna Boley, Delegate Larry Border, County Commissioners Bob Lowe & Charles Murray & Magistrate C. David Roberts.
Bradley Stutler was visiting area relatives and friends and participated in the poker run.
The price of local Penn grade crude fell to $56.50/bbl with gasoline prices falling toward to $2 range. BD Oil which is significant buyer of local crude oil is having a big pig roast at their facility at Marietta on Friday.
Work continues on Ohio Oil Gathering's facility at Brooksville (the old Eureka station). According to press reports a big new tank was recently completed in Ritchie County which indicates that someone is planning on producing a lot of crude oil locally.
Gerald Woodring was calling on Mr. & Mrs. Vernon E. Norman.
Some fellows from the Kanawha County area have a camp near Creston and they came up the other day to mow the grass, etc. Late in the evening they went out four wheeling but found out that they were being followed and asked about just what were they doing, etc.
Not so long back the pope, during a lecture on reason, etc. referred to a discussion held in the 14th century between the Emperor who then ruled in Constantinople and an educated Persian (not a Moslem - pre Iran) concerning Mohammadism (Islam) and the disaster that came to lands that were overrun by the Islamic armies of the time. Now that several nuns have been killed and a death threat is out on the pope and there has been world wide rioting, one must conclude that the pope was right on the money in selecting the quote to describe the terrorists.