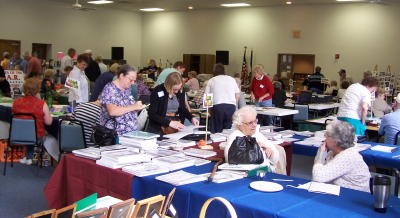 The Roane County Historical Society held their 2006 Genealogical Fair Saturday in Spencer.
The annual event has been attracting a few hundred folks interested in history and genealogy in recent years, with books and research materials available.
A large number of old photos were on display.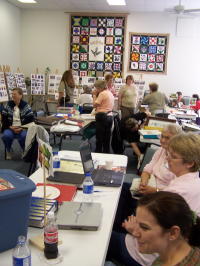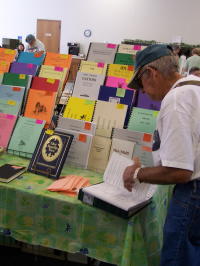 The Roane County Historical Society has the following new books for sale:
Reedy, WV Newspaper Articles & Advertisements 1909-1949
City Directory-Spencer, WV 1927
The Founders of Roane County-By Phillip L. Crane
The 1856-1956 Centennial Newspaper (made into book form)
To order books contact Carol Board 304-927-1985 or Johanna Nutter 304-927-0390.