By Alvin Engelke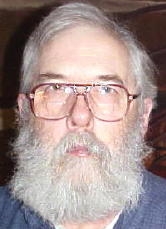 By Alvin Engelke
The big Creston ATV poker run is scheduled for Saturday, September 23 starting at 9 A. M. at the Creston Community Building. It should be a great fun ride for all the family. Of course state rules for underage riders will apply and safety is the number one concern. Local cooks will prepare some delicacies for hungry riders.
There were so many riders for the Shrine ATV ride at the Jack dePue farm that the overflow was down on the Herman dePue farm.
Rev. Paul Williams filled his regular appointment at the Burning Springs M. E. church.
To put it mildly there has been excitement in the Creston area recently. The folks who rented the trailer from Don Rhodes have left an impression that will, no doubt, take some time to go away. Sheriff's and deputies from two counties and various DPS officers have been in Creston and elsewhere investigating various crimes recovering stolen items and hauling folks away. At the moment, Don Rhodes, who rented the trailer and provided an automobile, has a shiner to show for his involvement while the "older man" is in the hospital with a compound fracture of a leg which incident happened Monday, likely near the mouth of Pete's Run. While he fingered one local resident, it is not clear that was how the leg was broken. Comments were made "about a deal that went down wrong, etc."
When the call to 911 came in about Danny's broken leg there was a big excitement as it was reported initially as a shooting and then as "a hatchet job". Locally telephones rang off the hook as folks called to check on their Creston area relatives & friends.
One of the fellows is "vacationing" in Doddridge County and Rusty Rhodes loaded up their two four wheelers and took them to Spencer and the remainder of the group took off although they returned Sunday evening.
A Shirtzville resident noted that the family lived a few years ago at Singing Hills but otherwise has no known connection to the local area.
Several area residents recovered some of their tools, guns, fishing gear, etc. and the stolen car was recovered although it had been wrecked. Local residents contributed donations to pay the tow bill of $175.00 so the owner wouldn't be stuck with a $125.00 bill if the car "was sold for junk for $50" on the tow bill from the wrecker service.
The Grimy Gulch Neighborhood Watch has been singularly effective and it was understood that local residents mean business. 30-06, 45, 38, 222, 357, 8 mm, 12 gauge, etc are not just random numbers and some elsewhere feared that the desperados might end up found at ambient temperature. Such is sorta like those who are concerned that the terrorists in U. S. custody who want to kill us all are given proper rights, appropriate food & uninterrupted prayer time and that infidels not be allowed to touch their Korans or read the messages they pass to each other via their 1100 lawyers.
Butch Deere had trucks in Creston Friday to haul oil but it had rained and was so slick they couldn't get to many of the tanks which had been called in weeks before. The price of local Penn grade crude fell to $59.25/bbl and gasoline has fallen below $2.30 locally with prices much lower in other states. When the price went up some accused the president and vice president of bad things. Now that the price is going down will they still blame "W" and Dick?
Charles & Euell Russell were consulting with Dr. Bennett at the Minnie Hamilton Health Care center.
Mark Shimer is not doing very well at all. He is still at Camden Clark hospital but is to be transferred to the Arbors at Marietta.
Florence Lockhart Sandy turned 73 on August 14. She & Frank now reside in Spencer.
Johnny Miller, the longtime Joker, Hur & Mt. Zion mailman, was back carrying the mail on Saturday. Joe had been filling in while his father was under the doctor's care.
Mr. & Mrs. Curtis "Cooter" Marks & family played and sang at the Walnut Grove homecoming on Sunday.
Chrissy Webster, the comely coed, is said to be getting along well at the Bible College she is attending down in North Carolina.
Alvin & Nancy Engelke were attending to business in Elkview.
Harry Katz is doing a lot better after consulting with Dr. Dan Cain at his Brooksville office. Harry had tangled with some toughies and came out on the losing end.
It was just like old times at the Creston post office the other morning as the mail arrived at Creston at 7:30 A. M. Arley Parker reported that he had signed up for social security and now seldom drives the mail truck to Creston.
Area residents attended the viewing of Anna Lou McDonald at Spencer. She was the long time clerk at the state road garage. The body of former long time clerk at the Wirt County garage, Judy Shrewsbury, was found in Virginia. She had been missing since September 2. Her late husband Dewey is listed on the DPS web site as killed in the line of duty.
Bill Ellis from Minnie Hamilton Health Care Center gave a CPR and safety meeting Wednesday at the Community Building in Creston. He gave an excellent presentation and Becky Starcher fixed some fine vittles for the participants.
With the high price of scrap metal all sorts of stealing has been going on. In some places copper thieves have been robbing electric sub-stations. Some of them were fried. In a nearby county, thieves took a torch to a pump jack on an active well. they were scared off just before they cut into a fairly high pressure gas line.