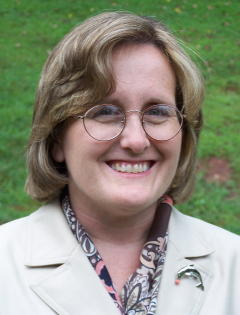 Martha Haymaker has new banking position with Trader's Bank
After 20 years with Calhoun Banks in Grantsville, Martha Haymaker is moving to a new job.
Haymaker assumed her new position this week as Chief Financial Officer and Vice-President with the Trader's Bank of Spencer.
She was the Chief Operating Officer at Calhoun Banks, after graduating from Glenville State College with a BS in business administration and accounting. She also holds a degree in banking from the University of Colorado.
Haymaker said "I'm looking forward to a long future at Trader's," being part of a new management team will provide progressive service to the community she says.
Haymaker worked previously at the bank, which now has two branches, one in Ripley and another in Mineral Wells.
She is married to Hays Haymaker. They have two children, Kara and Josh.
"I'll miss my friends at the Grantsville bank," she concluded.