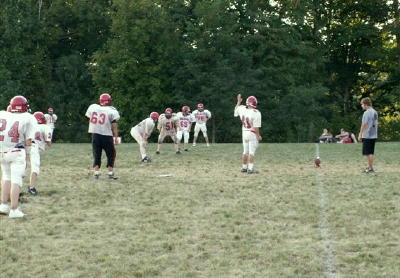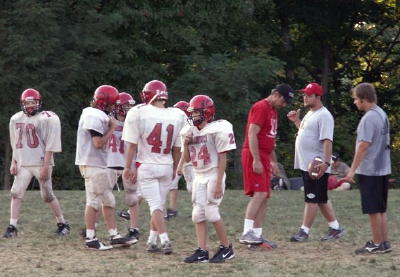 Submitted by Jennifer Miller
The Calhoun County Middle School Football team will travel to Doddridge County on Thursday for their season opener.
The Red Devils starts the season with ten 8th graders: Caden Arnold, Tyler Bennett, Aaron Dawson, Dennis Dye, Ben Laughlin, Dylan Little, Dillon Mefford, Caleb Richards, Dillon Richards and David Villers.
Six 7th graders: Darrenger Fluharty, Jeffrey Hoskins, Jacob Jett, Evan Mace, Cory Metz and Justin Yoak.
Head coach is Rex Yoak, assistant coaches are Kevin Cunningham and Matt Walker.
The Middle School boosters invite all Red Devil fans to come out and support this group of young athletes. Kickoff is at 6:00 p.m.
MIDDLE SCHOOL SCHEDULE
August 31 - Away - Doddridge County
September 7 - Away - Spencer
September 14 - Away - Gilmer County
September 21 - Home - Ritchie County
September 28 - Home - Braxton County
October 5 - Home - Walton
October 12 - Home - Wirt County
October 19 - Away - Clay County
October 28 - Away - CWVAC Championship