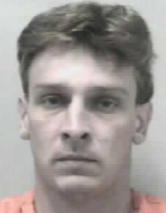 A Calhoun man George "Nick" Parsons, 31 (pictured left), is being held in Central Regional Jail related to an incident which happened a few weeks ago in the county.

Parsons was first arrested by Ritchie County authorities, but has been transfered to Central Regional Jail.

He is charged with sexual assault in the first degree, nighttime burglary, assault during a felony, entering without breaking and attempted sexual assault, 2nd degree. A preliminary hearing is scheduled before a Calhoun magistrate this week.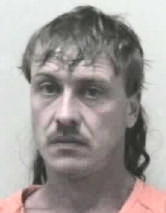 Michael Dwayne Knicely, 37, of Orma (pictured right) has been charged by Sgt. C. J. Ellyson of the Grantsville Detachment of the State Police, with driving revoked DUI and leaving the scene of an accident with property damage.
The police report indicates Knicely damaged state property at Orma in the amount of $2,000.
The report says Knicely stole a 1995 Pontiac Grand AM belonging to Juanita Nichols, and wrecking it.
He has been released on bond, with a plea hearing scheduled for September 11 in Calhoun magistrate court.
The case against Kent Allen Ray of Harmony, who has been charged with two counts of battery related to an incident on Rush Run near Russett, has been scheduled for a plea hearing before magistrate Teresa Robinson on August 30th at 10 a.m. He is being held on $2,000 bond in Central Regional Jail.