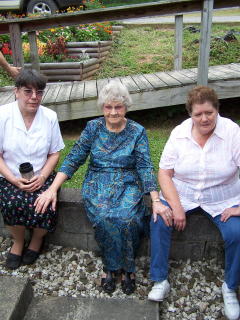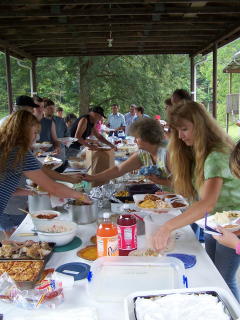 Long-time church member Lula Starcher Hughes (left) with
friends, and folks who gathered for "dinner on the ground"
The annual Cremo Church Homecoming was held yesterday, with local and regional residents honoring the church and the community in which it resides.
Almost 90, or maybe already 90, long-time member Lula Starcher Hughes of Hardman Fork was on first base helping with the event.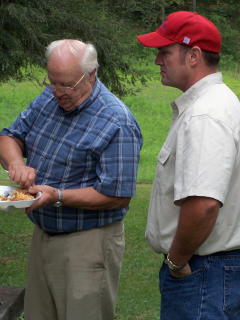 Harriet Sturm of Rowels Run (L) and Freda Tuttle
of Joker (R); Boyd Duskey of Cedar Grove with son Will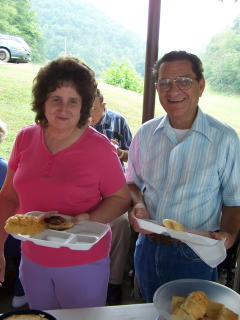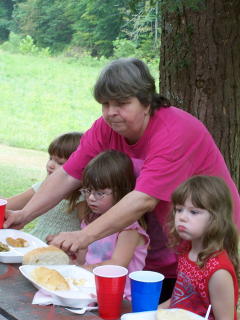 the Cunningham's (left) enjoy afternoon with the Cooper clan (right)
Besides "dinner on the ground," preaching and singing filled the afternoon.
Cremo is a Calhoun community named for a famous cigar, and once was the site of the Duskey Store and Cremo Post Office, not to forget the Knights of Pythias lodge.
See also ...
Meet You All In Heaven, Where The Flowers Never Fade