WVU students headed for Morgantown and their parents had a "launching back to school" get-together last night at the Grantsville VFD hall. President of the Calhoun-Gilmer Mountaineer Parents Club, Shelia Garretson, welcomed parents and students to the covered dish affair.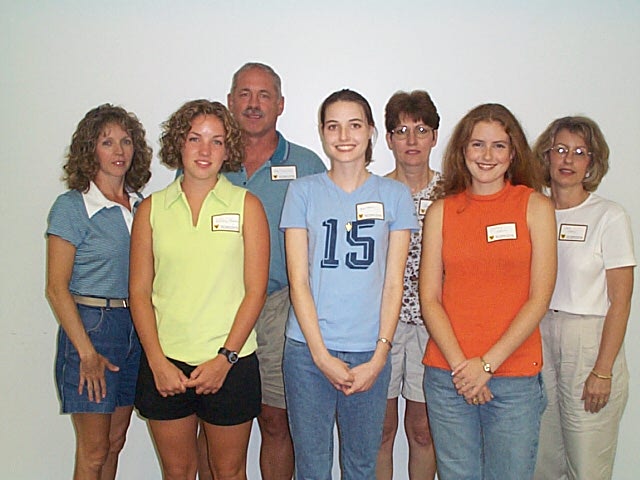 Gilmer parents and students (1st Row) Lindsey Chambers, Sara Frashure and Courtney Collins (2nd Row) Faye Chambers, Jay Chambers, Nancy Frashure and Jane Collins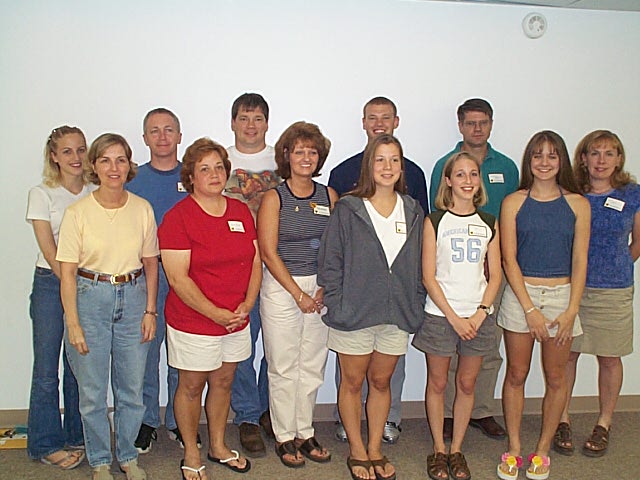 Calhoun parents and students (1st Row) Connie Law, Marie Wilson, Shelia Garretson, Ashley Wilson, Melissa law, Monica Offutt and Leah Offutt (2nd Row) Brittney Law, Bill Law, Jim Garretson, Curtis Garretson and Mike Offutt
Peggy Runyon of the WVU Police Department talked with the group about problems some students face at the Morgantown campus. She said 50% of college students who are victims of crime are drinking alcohol when they are victimized, and 95% of violent crime on all campuses is alcohol and drug related.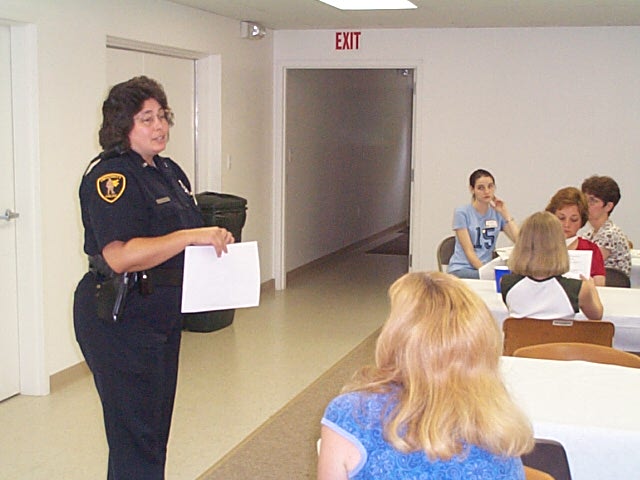 WVU police officer, Peggy Runyon
Runyon, a former resident of Stumptown, has been in law enforcement for fourteen years. She told the group the WVU philosophy is to deter crime. Campus police officers are highly visible.
The group had drawings for $200 gift certificates at the WVU Book Store and tickets to a WVU football game, among other prizes.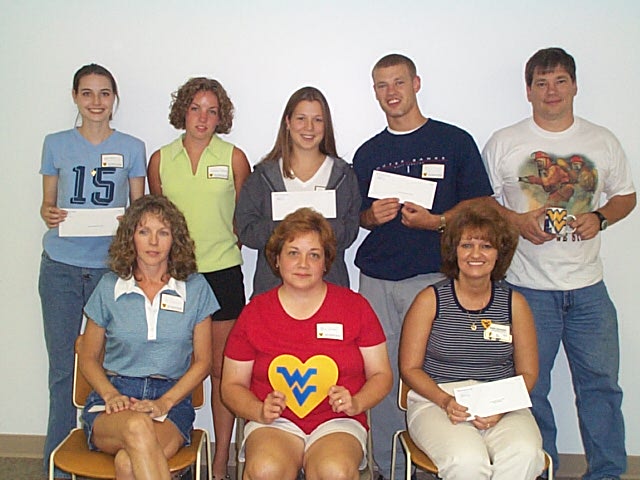 The prize winners (Front Row) Faye Chambers, WVU tickets; Marie Wilson, mouse pad; Shelia Garretson, WVU tickets (Back Row) Sarah Frashure, $200 WVU Bookstore; Lindsey Chambers, $200 WVU Bookstore; Ashley Wilson, $200 WVU Bookstore; Curtis Garretson, $200 WVU Bookstore and Jim Garretson, mug.