By Drew Moody
For the Hur Herald
See also The Mountain Sun

The following individuals are scheduled to appear in Circuit Court during Wednesday's court session, and will have arraignment hearings on the following charges:

Crystal Sue Wilson, 24, of Burnsville is facing a 4-count grand jury indictment for Medicaid fraud, obtaining a controlled substance by misrepresentation, uttering and forgery.

On Dec. 27, 2005, Wilson is accused of switching the quantity of Lorcet pills from 12 to 42. She subsequently gave a statement to police. Wilson paid for the prescription with a Medicaid card and subsequently filed a false claim at the WV Department of Human Services.

If found guilty of all charges she is facing a sentence of up to 14-years in jail and a fine of $10,000.

John Michael Carter, age 39, address listed as Central Regional Jail, is accused of failing to pay child support. Court records claim he has failed to pay for at least 12 consecutive months and was in arrears in excess of $4,400 at the time of his arrest.

The mother of the child told police he had never made a child support payment. Court documents indicate he was assessed $188.00 per month.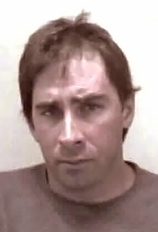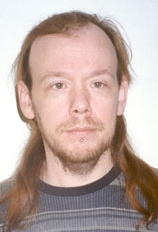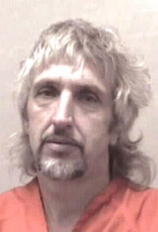 Steve Dilworth     Phillip R. Matthews    Phillip L. Sandy
Phillip Roscoe Matthews, age 38, of Rosedale is charged with failure to register a new address with police within 10 days of moving.
Matthews is a multiply convicted sex offender with (3) three convictions of 3rd-degree sexual assault and one (1) conviction of 1st-degree sexual assault. His additional criminal history includes a DUI with drugs, petit larceny, breaking and entering, possession of marijuana and several minor moving violations.
Steve Lee Dilworth, age 36, address not listed, was arrested in May and charged with multiple incidents of felony sexual abuse of a minor. If convicted he faces a maximum sentence of 10 to 20 years and a $5,000 fine. Dilworth is currently free on a $100,000 bond.
Randy Jay Ballengee, 37, of Davisville (Wood County) is charged with possession with intent to deliver a controlled substance. Ballengee was pulled over during a routine traffic stop. The officer asked Ballengee for permission to search the vehicle, and according to court records he permitted the search.
Police discovered an unknown amount of marijuana, a large roll of money, white powder residue, two different types of pills listed as an illegal drug to possess without a prescription.
If convicted of all charges Ballengee faces up to 15 years in jail and a maximum fine of $25,000.
Cynthia Jo Clevenger, 33, of Glenville, is charged with five (5) counts of forgery and seven (7) counts of uttering. The charges all stem from forging a medical excuse on two different occasions, then presenting them to two officers of the Gilmer County Circuit Court and one official at Gilmer County High School.
The offenses allegedly occurred in March and November of 2005.
Clevenger was released from jail on a $5,000 bond. She was also given a long list of requirements to maintain her bond including submitting to random drug tests, drinking no alcohol, associating with no one that consumes alcohol or drugs, she isn't allowed to enter a bar, can possess no firearms, cannot associate with any felons and her probation officer has the right to search her residence or person without notice.
Christina Ann Marks, age 31, of Glenville, is facing charges of possession with intent to deliver methamphetamines. On Feb. 17, 2006 police observed her driving left of center on Sand Fork Road. She was pulled over and a request was made to search the vehicle. Court records indicate she consented and police subsequently found a black box with 15 packets of baggies believed to be meth.
Police also observed her male passenger throwing something over an embankment, later determining it was a .25 cal pistol.
Her initial indictment indicated she was also facing a second felony charge of conspiracy.
If found guilty she is facing a prison sentence of up to 15 years on the one charge and a maximum fine of $25,000. Marks was released on a $15,000 bond.
Phillip Lee Sandy, 45, of Rosedale is facing charges for failure to register a new address with police. He is a convicted sex offender and has 10-days to notify police if he moves.
Sandy was convicted of attempted rape after a 1990 incident in Virginia. He served approximately one year in jail for the crime.
In early July of this year police were actively searching for Sandy in the Rosedale area. He was apprehended in Clay County. At the time, police said Sandy was also wanted on federal charges for failure to appear as a witness in criminal case.
This may be the second time Sandy has failed to register with police when he's moved.
Larry Leon Foster II, age 26, of Harrisville and co-defendant Connie Jean Byrd, also age 26, of Glenville have been indicted for malicious assault and conspiracy.
The pair are charged with striking an individual with Byrd's 1994 Pontiac with the intent to maim, disfigure, disable or kill the person.
The court file did not list the possible outcomes to the defendants if found guilty.