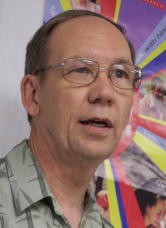 The Hardman family could have looked the "wide-world-over" for the right person to manage their Grantsville hardware and building supply store, and it's highly unlikely they would have found a better person than Vier Hall (pictured left).
Hall was honored yesterday at a retirement party in Grantsville, recognizing him for his 41 years service. He has been the only manager since the store opened.
The Hardman family, dozens of Hardman employees, family and friends enjoyed the special event at the Grantsville Volunteer Fire Department.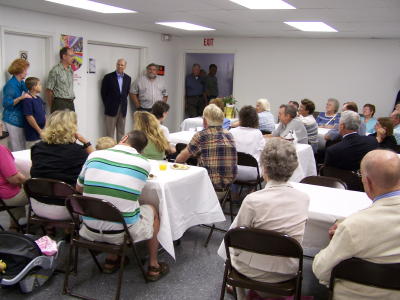 It was a warm reminder of a job well-done
Hardman Supply president Stan Hardman said "Vier has always exhibited special qualities that made the business work, not the least was the service and interest he extended to every customer that walked through the door."
Hardman's new manager Tom Law praised Vier's work, integrity and kindness he extended to the store's employees over the years, treating them as family.
Hall praised his employees, saying he had been blessed with some really fine people.
Hall and his wife Thelma were presented an all-expense paid trip to Oklahoma and Branson, Missouri by the Hardman family.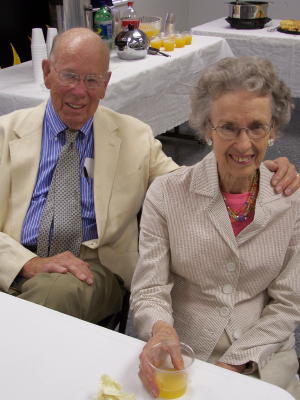 Mr. and Mrs. Charles Hardman came
to recognize their faithful employee
Hall said he plans on continuing his work at the Mt. Zion UM Church and community park.
The store's new assistant manager is Phil Kisner.