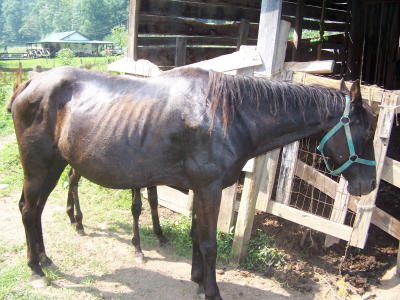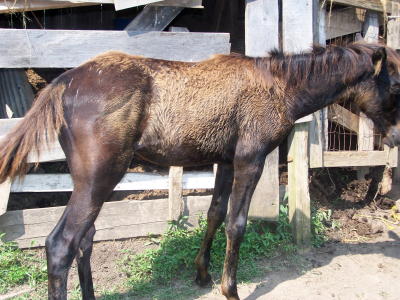 Sheriff Carl Ballengee said there was little grain, no grass or
pasture to nourish the horses (Calhoun Sheriff's Department Photos)
Sheriff Carl Ballengee said "Some of the horses conditions are life threatening," after charging Tom Cooper of Walnut Road with ten counts of animal cruelty.
Ballengee called Calhoun veterinarian Dan Cain to examine the animals, after officers went to the farm to examine and photograph six adult horses and four colts.
The sheriff said he received several calls regarding the situation, indicating the horses were not being fed and were mal-nourished.
The sheriff said their "ribs were showing and hips were sticking out."
Officers confirmed there was little grain to feed the animals, and no grass or hay available.
"The horses have been farmed out to people in the community to try and bring them back to health," Ballengee said.
Cooper is scheduled to appear in Calhoun Magistrate Court.