By Alvin Engelke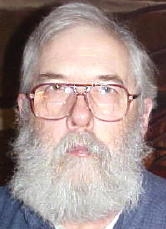 By Alvin Engelke
Rev. Carlos Nutter filled his regular appointment at the Burning Springs M. E. church and served Holy Communion.
Rita Hurst's one year old grandson is doing well after pulling a crock pot of hot food over on him and getting badly burned. He was taken a Shriner's hospital and is now mending well at home and may not have any scars.
Anna Engelke returned from a tour of all the important spots in Savannah Georgia as part of her work. She dined at "The Lady & Son" which is Paula Deen's eatery as shown on the Food Network and at Mrs. Wilkes which is famous for fine vittles for those in the know. She also visited the home of the founder of the Girl Scouts, Juliette Gordon Low. Savannah is a gracious southern town that is worth the visit, even for those who prefer rural environments. There were 20 in her group. They call themselves "Slowvana" as they take things easy, not in a hurry for anything.
It has now been determined that there are at least 50,000 coyotes loose in the state. They are busy eating lambs, calves, dogs, cats and fawns as well as whistle pigs, rabbits, game birds and anything else that moves. They have eaten so many fawns now that the DNR big wigs are getting concerned that "their plans" may be in tatters and all their 'big money out of state hunting buddies" will go elsewhere and spend their cash at resorts in other states and countries. Of course if they run short of fawns, lambs and calves they could consume small children. In many areas now ground hogs are quite scarce, thanks to the imported predators.
He and she were having problems so he went to see friends and then went fishing with them. They got back late so he decided to stay the night at their trailer and then, so it was said, meet up with her at the Marvin E. Smif residence the next morning. Well, she came early to the trailer where he was staying and, so they said, broke in. The gendarmes were called and all may be resolved before Judge Judy or someone.
Local residents are planning on taking in the Wirt County Fair Aug 9 - 12. While there are all sorts of fun events each day the BIG event will be Saturday evening's mud bog which is when the big boys will come out and play.
A number of local residents attended the Oil & Gas Festival pageant at Sistersville Saturday evening. Kristina Snyder of Mineral Wells won the contest taking over from Erica Goldsmith. Both are customers of and were guided by Jane Engelke. Erica had just returned Thursday from Las Vegas where she placed second in the Miss Teen U. S. pageant.
Local residents are happy that "Sunshine", better known to some as Joan Satterfield is the new Calhoun County road boss. The DOH had been anxious to get females in "leadership positions" but in this instance the choice is someone who actually knows what road work is all about and has the experience to back it up. Some jokingly accused her of using all her "stroke & pull" to land the coveted position.
The price of local Pennsylvania grade crude fell $1.50/bbl over the weekend to $69/bbl or 25 cents less than the price in neighboring Pennsylvania and Ohio. The average price of natural gasoline (mountain high test) was $1.639/gal with the price of propane $1.17/gal. and the inside FERC price of natural gas on the Columbia system was $6.05/DTH.
As a result of the Supreme Court ruling against Columbia Natural Resources (and Chesapeake Appalachia) which says that royalties in an oil and gas lease are gross royalties not net after real or imagined expenses charged, Dominion (which was Mother Hope and later Consolidated) announced that "Although DTI [Dominion] was not involved in the Tawney case, DTI intends to respond to the court ruling and any applicable future court decisions or legislative directives concerning the payment of royalties. . . . you may notice an increase in the payment you receive . . . "
George Patterson, an oil and gas lawyer, said companies would have to get new leases signed so they could continue the charges and may go to the legislature for help so that the royalty owners would be made to bear the costs. Presently several firms are sending out new leases and division orders that have "very obtuse language" which allow the companies to charge all sorts of things to royalty interests. While some have been doing all sorts of nefarious things it has been tradition since the first days at Burning Springs that the royalty is free and clear of all expenses and taxes which are borne by the operator or producer. Folks will have to read the "fine print" very carefully and mark out objectionable language.
Nancy & Alvin Engelke attended the Republican state meeting down at the Mouth of the Elk. There was a large crowd at the meeting and additional chairs had to be obtained. Dr. McKinney was named the new state chairman replacing Robin Capehart who is going to Moldova under a Fullbright grant to help them set up a non-Communist tax system in the east European nation.
With West Virginia being the state that will name the first convention delegates for the 2008 presidential election, the state is already receiving national attention. Folks representing the campaigns of Gov. Mitt Romney, Mayor Guiliani and Sen. McCain were all on hand. Mississippi Sen. Trent Lott gave a good speech but he was chastised by a local resident for supporting the mercurial Sen. McVain, who is a darling of the liberal media.
The Blosser family (Don Rhodes's renters) moved away. It was said that they went to Frozen Camp. Sharon and Danny Nichols from Spencer are now Don's renters.
Chuck Richter was in the Creston area checking on gypsy moth traps. As Chuck said, "I finally found someone who would hire me."
Matthew Copen and G. Jean Westfall were among those calling on C. Glen Arthur.
Connie Boggs is one of those people who have real friends. It seems they made it known to the world with large signs and such that Connie celebrated the one half century mark which, of course, makes her older than most of the humans living on the earth.