By Alvin Engelke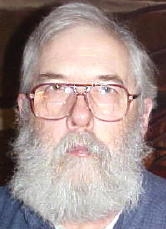 By Alvin Engelke
Rev. Juanita Lockhart filled her regular appointment at the Burning Springs M. E. church.
Nancy Hall has been undergoing tests and will get results on Friday.
Hallie Cunningham is reported to be "very fragile".
The FunChester group went to Dave & Buster's place in Bethesda Maryland on the occasion of Keith Collins' 26th birthday.
The Creston area received more rain which was greeted by the tree frogs (toads) and other amphibians.
The shrine ATV poker run at the dePue farm was well attended but, with a rainy morning, could have been described as a mud bog. Casper Shuman was among those who came for the fun. Speaking of mud bogs there will be one at the Wirt County fair on Saturday evening August 12.
Charles & Euell Russell were consulting their physician at the Minnie Hamilton Health Care Center.
Alvin & Nancy Engelke attended the Jackson County Jr. Fair pageant in Ripley Saturday evening. The other day Nancy, who was at the time shopping with Jane, sat on a chair not realizing that the chair was on a platform with wheels. In slow motion the chair went over and Nancy fell hurting her arm which she had extended to protect her hip. Some items in the store fell too but nothing was broken and all should be well before too long.
The price of local Penn grade crude was $70/bbl over the weekend.
Kasey Dawn Tackett of Wilmington North Carolina is spending some time visiting Mr. & Mrs. Joe Pennington of Burning Springs Run.
Mark Shimer was among those calling on Mr. & Mrs. Carl Ferrell.
C. Marks returned from Boy Scout camp just in time to pack for Band Camp down at the 4-H camp.
Sam Jones was visiting Mr. & Mrs. David Tenbarge.
It's time to be out and about looking at beautiful flower gardens. While Dorothy Lynch always has beautiful flowers beside the Creston post office, Mrs. Tusky Shaw's flower bed has again come to the fore making it worthwhile to make the drive over Ground Hog from Creston to Spencer just to enjoy the blooms.
The Wirt County Journal is still looking for a columnist who will write the news the way they want it done.
The folks down at Mister Bee Potato Chips decided, after a 6% drop in sales, that they should ignore "the suggestions" from the Grease Police and go back to the original recipe as PC potato chips just don't rate. This example should make it clear that the various county commissions who name members to the board of health should name leaders who will stand up to the beaurocrats who currently infest those places. It is long past time that the health department be made to do the job it was set up to do, namely deal with public health problems such as lice, scabies, venereal diseases, tuberculosis and threats to human life and agriculture (such as West Nile virus) by Mohammedan and other terrorist groups. An effective board could fire those are more concerned about taking away private property rights (private property tobacco use) and closing businesses such as Mr. Bee, Wendy's etc just to show how much power they have.
Those visiting Mr. & Mrs. R. W. Arthur included Blanche Stutler of Barberton who visited for two weeks, Angie's husband Greg, Mr. & Mrs. Glennie Edward Arthur, Mr. & Mrs. Rick Starcher & Hope, Darrell Bower and Mr. & Mrs. Ray Hall.