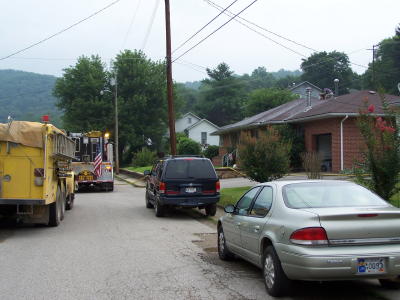 Osa Fowler's house on Mill Street caught on fire July 21st
"It was a good thing it happened during the day," said Grantsville resident Osa Fowler, who didn't know her house was on fire. Neighbor Bonnie Lemley gave the alert and called the fire department.
Fowler was inside the house with a caregiver when smoke began shooting from the roof. "We didn't even smell any smoke," she said, while the elderly woman was being taken from the house.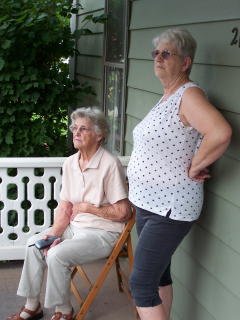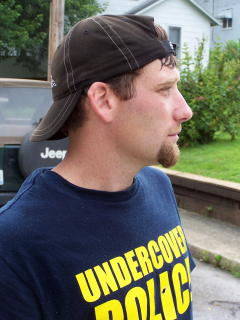 Osa Fowler (left) with her caregiver said she was
"grateful at how it turned out," after her neighbors,
including Tommy Newell (right) gave her a helping hand
There was quick action by neighbor Tommy Newell, who threw water on the blaze and hooked up a garden hose before the fire department arrived, saying "Ms. Fowler is one of the kindest nicest women I've ever met."
Firemen said a bathroom fan was the culprit.