By Alvin Engelke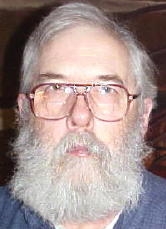 By Alvin Engelke
There will be an all day seminar at the Crummies Creek Tree Farm on Thursday June 29 concerning Japanese stilt grass, mile a minute weed and other invasive pests. There will be speakers from the forest service the W. Va. Dept. of Agriculture, the Nature Conservancy and others. To register one must call the W. Va. Div. of Forestry at 558-2788. In many places now the Japanese stilt grass has solid stands and many feel it will inhibit natural regeneration of woodlands since the invasive pests secrete toxins that kill or stunt native plants. The site is easy to find. One just turns up Crummies Creek south of Arnoldsburg on W. Va. 16 and when one gets to where Wavalene used to life one goes up the right hand fork to the old Curt Parsons place.
The Creston Community monthly meeting has been moved from July 4 til July 11. Of course the big poker run is scheduled for July 15 at the community building.
Rev. Juanita Lockhart filled her regular appointment at the Burning Springs M. E. church. She & Steve, the Marks family and the Hurst family provided special music.
There were a significant number of equestrians in Creston Saturday for the horse poker run. A beautiful, off road route with lots of scenery was laid out for the riders who ranged from the young to the "not so young". Our part of the state has lots of beautiful scenery and all benefit when folks get to enjoy the area.
Ryan Marks accepted a summer job at Mustang Survival. He is also to go down to Institute for testing for his fall schoolwork.
Those who are out and about comment about all the dead vegetation along the roadsides where brush & weed killer was generously applied. A delivery service once had the ad, "What can brown do for you?" The folks down at the mouth of the Elk rewrote it to say, "Look what we have done to help brown!"
Speaking of the folks down at the Mouth of the Elk the big boss has come up with a "plan to save money". It seems someone discovered that there were too many chiefs in the Division of Motor Vehicles and that there were too many Dept. of Highways districts. This time it is said the Weston district is marked for extinction. When little Johnny D. R. IV closed the Parkersburg district, $1 million in off the books inventory was hauled to the dump so as to avoid an accounting and a move to Moundsville. Locally, the DMV office in Spencer is in the crosshairs because, it seems back in the primary the Spencer boys backed Junior Jackson and now comes the time for political payback and lesson learning for those who would be intimidated.
The Katzenjammer Kids were calling at a friend's house on Ann's Run recently.
Dakota and Brent Matheny were attending to business in Creston Saturday. They were working on an agricultural experiment.
Nancy Engelke had been attending to business in Spencer and on her way up Tom's Run she met a Klingon Warbird (Chuvrolet pickup) in the middle of the road. She headed for the ditch but the Warbird held his ground. Nancy's chariot went on the roll back while there was only a white scrape on the bumper of the pickup.
Some local residents noted that everyone's favorite local potato chip, Mr. Bee, made in Parkersburg, did not taste like they used to. Much to their surprise they were told that some pointy-headed do-gooder from a government agency had come in and told them they must change their grease or, apparently, face big fines and closure. It was understood that the food police had also visited Col. Saunders and Wendy's and if this program works like other government control programs, even speaking out will be a crime. Of course good cooks know that food tastes best when cooked in lard and that lard always makes the best piecrust. One might also wonder what wonderful senator voted in a law that said big brother can tell you what cooking oil to use.
Most folks continue to talk about the price of gasoline & diesel. It was pointed out in prior price spikes that EPA regulations demanded special mixtures for some areas, which caused delivery problems. A new rule comes into effect Oct. 15 which may make life interesting for local truck drivers (Creston has some). Starting then, 80% of on road diesel must be 15 ppm (parts per million) ultra low sulfur diesel. One of the problems is transport with out contamination. Just 2 ½ gallons of jet fuel, 4 gallons of heating oil or 16 gallons of LSD (low sulphur diesel) left in a tanker will contaminate 5,000 gal of the new mix causing problems if the EPA folks are out testing and catch you.
P. E. Graham was attending to business in Glenville.
During a national campaign, Albert Gore, Jr. said we should get our food & fiber from 3rd world countries and many liberals entrenched in government and elsewhere are making that happen. Now all the big food processors have moved to Hindoostan where entrepreneurs are growing all kinds of crops and they do not have to worry about getting wetbacks to pick the crops.
The Little Elf, a/k/a Sen. Brooks McCabe, is still out pounding the pavement trying to eradicate both big and little counties. He said that if consolidation didn't occur there would be no cities with a population over 50,000 in the 2010 census. Looking at things from a rural perspective, it would seem that the problem really is that PC (politically correct) city government has caused many former city dwellers, those who would have appreciated culture, local stores, convenience, etc. to flee for safer places.
Anna Engelke and the soccer tour group visited Frankfurt, Germany, Valkenburg, a medieval walking friendly town, the American cemetery at Margratan, Brussels & Liege Belgium, Aachen (Charlemagne's capitol), Maastricht, the oldest city in the Netherlands and center of the Limburger cheese district, Amsterdam, now a socialist social experiment and the childhood home of Anne Franck.
Margie Webster worked all week at the Creston Post Office for Ida Wager, the postmaster who was off.
A party was held Saturday afternoon at the Holiday Inn in Parkersburg for Mary Bingman Campbell on the occasion of her 80th birthday.
The price of local Penn grade crude is $66.75 while the price of natural gas is $6.15. Natural gasoline (which, it is said EPA does not allow to be used because "it pollutes") is $1.51 and propane is $1.071/gallon. Back when one could use "drip" or "mountain high test" small engine carburetors didn't gum up over winter but now large molecular weight fractions must be "cracked" at the refinery and they end up forming gunk that is rough on all engines but why would regulators care - they are the elite.
The W. Va. Supreme Court ruled 5-0 on June 15 that Columbia Natural Resources (CNR), now Chesapeake Appalachia, wrongfully deducted expenses, both real and otherwise, from natural gas royalties. This landmark ruling will have a major impact on how many companies, both large and small do business & many local residents will be entitled to supplemental royalty payments going back to 1993. While most leases call for a gross royalty, many individuals are actually paid a net amount. The fiction of "well head price" was also addressed but probably not as the former Standard Oil Trust Company wanted.
Chesapeake recently purchased Yost Drilling's rotary rigs and it is understood that they are now dealing with S. W. Jack. It was understood that the plan was to control the majority of all drilling rigs so no one else could get wells drilled.
Columbia Transmission, which is owned by NISOURCE, has put a major portion of their West Virginia pipeline and compressor systems on the market and Chesapeake wants to buy these too. The plan would be to make them non-utility operations thus making it impossible for anyone else to sell gas to market even if they had pre existing contracts.
It was said that the Chesapeake owners want to make old John D. Rockefeller, Sr. look like a piker now that his heirs are relegated to being backbencher politicos from (in their perspective) cultural & political backwaters.
Nancy Hall was feeling under the weather over the weekend.
Nancy Engelke, Linda Anderson, Brenda & Jessica McCann attended the W. Va. Interstate Fair pageant Saturday evening at WVU-P.
One of the sons of the fellow who purchased the old Kirby place was camping there last week.
Bill Shock is drilling a water well for the Loudens, the folks that purchased the old Hunter Pell property.
Rev. Gladson Grim is now staying at the Willows Nursing home where his wife has been for some years. Presently, Gladson is functioning as the greeter.
Ruby Wright, age 92 of Ravenswood, passed away. She was a daughter of John & Pearl Greathouse Wright. She was buried in the Wright graveyard near the mouth of Little Rowell's Run.