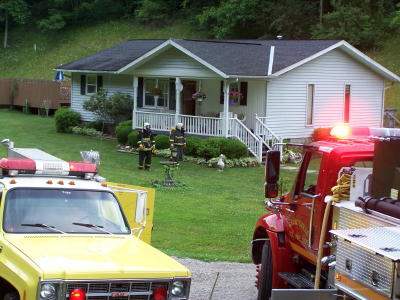 There were no injuries after toxic fumes
from swimming pool chemicals caused problems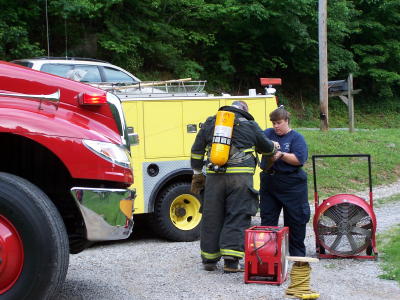 Asst. Fire Chief Steve Health preparing to enter dwelling with secure gear
A mixing of volatile swimming pool chemicals caused the evacuation of a Phillip's Run residence Tuesday evening.
Toxic fumes, described as phosphine gas, filled the house and spread to the yard area, according to Asst. Chief Steve Heath of the Grantsville VFD.
The chemicals were being used to treat the water in a private pool.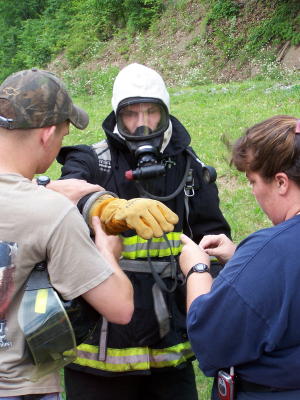 Fireman Travis Duelley dons breathing
apparatus to assist with operation
Susan Nutter, the owner of the residence, escaped without serious injury, being checked by Calhoun EMS.
Heath and fireman Travis Duelley put on breathing apparatus and protective gear to remove the chemical containers, also using ventilating fans to remove fumes from the dwelling.
Calhoun EMS and the Grantsville VFD responded at 7:22 p.m. to the scene located three miles south of Grantsville on State Route 16. They remained on the scene until 10 p.m.