By Alvin Engelke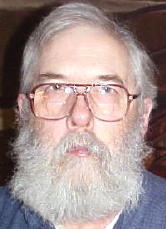 By Alvin Engelke
Rev. Paul Williams filled his regular appointment at the Burning Springs M. E. Church. The comely Sierra Starcher sang "Daddy's Hands" for both Sunday school and church.
It was reported that Hallie Cunningham is now doing much better.
Nancy Hall was consulting her physician. She has been having trouble with her "old friend" Arthur.
Jane & Nancy Engelke attended the Miss W. Va. Pageant in Morgantown. Jane's business, Elizabeth Michaels was an official sponsor and had displays for the 3-day event.
Jeremy Ferrell reported that he was looking for work, even odd jobs.
Richard McFall was spending some time in Creston attending to business.
Local residents joined folks elsewhere in their outrage over the burning of Roberts Store and nearby structures by two hoodlums trying to hide their burglary for some cigarettes. It is hoped that they get to spend years & years of "quality time" in "pleasant surroundings with nice people".
Mr. & Mrs. George Engelke were visiting area relatives and friends. They also took in the Folk Festival in Glenville which, as usual, provided some of the best traditional music anywhere.
Alan Freeman, the famous lap dulcimer player, said that he read the Creston News on line. He referred to the column as "reactionary".
Those attending a father's day get together at the home of Denver & Tammy McFarland included Ira and Margaret Lynch, Pam Grim Terretti, Eric, Kathy, Jackson & Rebecca Newsome, Travis, Kerry, Jocie & Braydon Lucas, Josh McFarland & Tim Lynch. They all had a great time visiting and consuming the food they worked together to prepare.
Anna Engelke is in Stittard, The Netherlands as part of her work. The company she works for has set up a soccer tour for American high school students in Europe, a place that may soon be renamed Eurabia.
Mr. & Mrs. Carl Ferrell were attending to business in Brooksville and calling on Alvie Ferrell.
The price for local crude was $65.75/bbl over the weekend. Some press reports have indicated that the world price might slip back to $50/bbl but only time will tell. Of course as more Muslim terrorists assume ambient temperature, the worry factor for mischief is reduced.
While some of the biggies at Enron were "awarded" "vacations" at some federal facilities, the company seems to be operating just as if nothing ever happened. Their chief Washington biggie, Robert Rubin is still going strong and their patroness intends be become president in '08. The cost to the W. Va. taxpayers from the Enron fraud was in the millions but, since it was done by good old boys, apparently there will be no effort made to protect ordinary taxpayers and state citizens. In West Virginia Enron has entered into agreements with Dominion which is part of the Rockefeller empire.
There has been quite a bit of unhappiness over the scheduling of the special tax session after the November election. Also it was learned that the county consolidation czar and state senator Brooks McCabe, a/k/a The Little Elf, has been involved in a number of big land deals with a congressman that were costly to the state's taxpayers. It is what some have termed, "The culture of corruption." which was made very, very famous by W. W. "Wally" Barron with his blanket 10%.
Always Paving did a contract job on Goose Nest. They trammed a track paver all the way from the bridge across the West Fork.
The ambulance and the gendarmes were both calling in Creston Sunday morning after an altercation involving boards. When the younger guy went to get his gun the law was called to the scene. Everyone refused treatment so the ambulance went back empty. The younger feller said he was taking his family and moving to Clay County.
A number of squirrels have been hit on local roadways. If they have sense enough to quit trying to take on vehicles there should be lots of them this fall to fix with sweet potatoes, biscuits and gravy.
A large group of antique cars, Model Ts and such, drove through the area.
James A. "Stymie" Plummer has been spending some time in the Creston area.