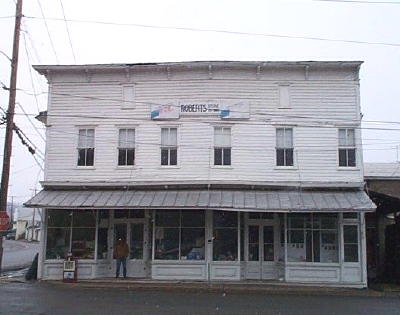 Robert's Store, a Wirt County landmark
was destroyed by fire yesterday
(Photo courtesy of John Griffin)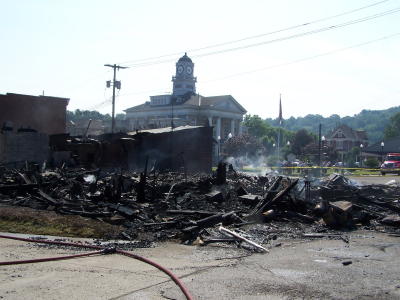 Two Elizabeth men have been charged in connection with a fire that destroyed the 120-year-old Robert's Store and Hardware, and other businesses in the Wirt County seat.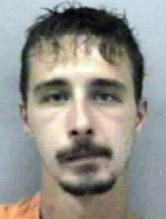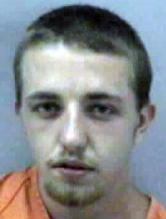 Nineteen-year-olds Willie Ray Trembly (left) and Jerod Ray Evans (right) were charged with arson and breaking and entering.
They are being held on 60 thousand dollars bond each.
Assistant State Fire Marshal Scott Baltic said the suspects allegedly set the fire to cover up a break-in at Roberts Hardware store, which was destroyed. The wooden building dated to 1886.
The 4 a.m. fire Wednesday destroyed two other buildings and caused extensive damage to two houses, a bank and a church, a short distance from Wirt County Courthouse.
READ 6/14/2006 ELIZABETH'S HISTORIC ROBERT'S STORE BURNS - Nine Fire Departments Fight Early Morning Blaze