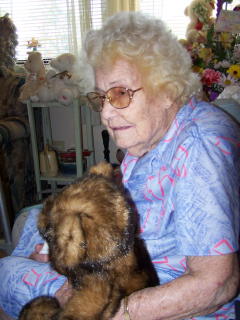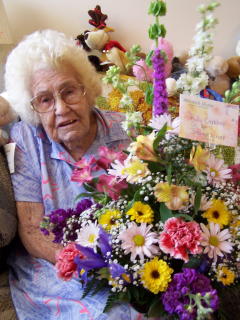 "I'm gettin' a little closer," said Ruby Husk Craddock yesterday, referring to approaching 100 years.
Ruby celebrated her 95th birthday at Bramblewood Village with her friends, sharing a birthday cake.
"I've really enjoyed the flowers sent to me, and really appreciate them," she said, also acknowledging the hundreds of teddy bears and stuffed animals she has received over the years.
"I don't know why I lived so long. You'll have to ask Him upstairs, but surely I'm still around for a reason," she said.
"Hope to see you all next year," Ruby concluded.