By Alvin Engelke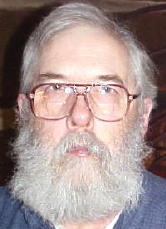 By Alvin Engelke
With increased profits oilfield thievery has been on the increase but the most recent theft is rather unique. Sophisticated crooks went to the Oil and Gas Museum Park at Burning Springs and stole the "big green truck" complete with outriggers and tools. Dave McKain thought it might have been "some kids" but since the truck was "old time" most modern thieves wouldn't know the tricks to making it go even if they knew "hot wiring" which was done.
Kenneth Mowrey now has the sheeting and felt on the roof of his new home that he is building on the old W. T. Petty place.
A dog got into Bessie Arthur's hen house and killed a number of her laying hens. Some of Bessie's hens can make "Green Eggs & Ham" a reality.
Keith Collins & Sophie were visiting Mr. & Mrs. Kenny Collins of Freeport over the weekend.
Alvie, Melissa, Andrea and Brandon Ferrell were among those calling on Mr. & Mrs. Carl Ferrell.
Anna Engelke attended the beer festival in Middletown Virginia Saturday.
The FedEx man has been making lots of deliveries in the Creston area recently.
Someone wrecked on route five just before turning into Creston coming from Annamoriah.
The Canada geese now have their goslings out and about and baby bunnies are out in the road.
Euell & Charles Russell were consulting with Dr. Bennett at Minnie Hamilton Health Care on Saturday. Euell is to undergo more tests.
Mr. & Mrs. Billy Butler were calling in the Creston area.
Rosalie White and Connie Boggs went four wheeling up the West Fork and gathered some greens.
Amy Ferrell was, without a doubt, the most beautiful one in the area Saturday night as she went to the big prom with Cody Poe from Munday. As they say, "She cleans up well."
The price of local crude fell over the weekend to $67.75/bbl and the price of natural gas fell to it's lowest in over a year on news that there is now a large quantity of natural gas (712 billion cubic feet above the five year average) in storage fields. No doubt those who purchase domestic gas from Mother Hope and Mountaineer would never know such from their billings.
Aubrey K. McClendon, CEO of Chesapeake Energy Corp., recently spoke at a W. Va. leadership conference. He noted that for the last 20 years there has been cheap energy and now we are rapidly going into a world of higher energy prices. Although he didn't say so, many remember the loud ruminations, in the past, from the perfumed princes in Washington and other elite sectors saying that gasoline, especially, was too cheap and too much was being consumed. Those who grew up in penthouses seem to hold the view that the serfs shouldn't be driving around in automobiles, etc.
Chesapeake Appalachia has had contractors from other states looking up drill sites and those in the know indicate that there are "big plans". The multimillion dollar three dimensional (3D) seismic study in southern Roane County continues along.
Angie Nida had a graduation party at the home of Mr. & Mrs. H. Wayne Nida Saturday evening. Angie had been a student at Glenville State College. Angie was named Outstanding Student Teacher for this past semester and won some other awards. Angie enlisted in the National Guard as a bandsman and will be attending the Armed Forces School of Music.
Florence Sandy was inquiring how Sue Ann Rhodes, daughter of Don & Mia Rhodes was getting along. Florence also stated that she was looking for a new place to move.
Even though it is a long time until the fall election the Poli Ticks are getting restless. Some folks know some people who have already been hired for Madame Hillary's 2008 presidential campaign. It was noted that if the French looking fellow dares oppose her he will read in the newspapers copies of the military records that he refused to allow to be released.
It seems that every locust tree in the area is covered with blossoms which means that there are lots of the delicacy for local residents to eat. It is said that heavy bloom in the locusts mean that it will be a good corn year.
Peonies are almost in bloom now which means that most of them will be past their prime before time to decorate graves. Maybe Albert Gore, Jr. could contact the folks who caused the increased sun spot activity that has caused the change and call for a reversal.
Japanese stilt grass has invaded new areas around Creston where it kills or inhibits native plants. The plants are growing rapidly now.