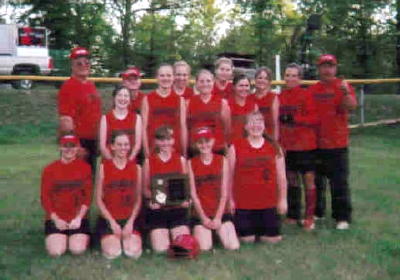 Submitted by Amy Ashley
Calhoun High School's Lady Red Devils softball team won sectionals after recently beating Wirt County twice, the final game score was 13-3.
The Lady Red Devils start regionals Thursday, May 11th with opponents to be announced.
Team members are Melissa Jarvis, Amie Carilli, Whitley Church, Dani Church, Ashley King, Kaitlin Mefford, Amy Ashley, Sarah Hughes, Alley Sutro, Grace Keafaber, Krista Moss, Sarah Moore, Hannah Wilson, Tosha Shock, and Carrie Graffius.