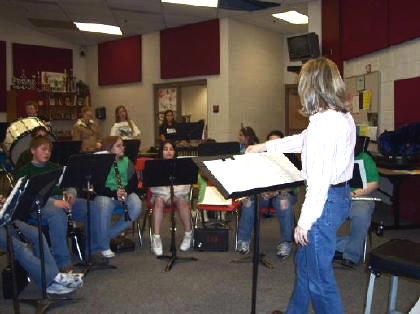 The Calhoun Middle School Band is off to a great start this spring with 28 students participating, according to instructor Faye Chambers.
Students in 6th, 7th and 8th grade are playing a variety of instruments and are making great progress, says Chambers.
The students meet either two or three days a week for 45 minutes and hope to have a performance near the end of school.
All 28 students have practice together one day each week allowing students to hear all parts and instruments that are in the band.
The band will be taking a field in April to Glenville State College to hear the GSC Percussion Ensemble.
Chambers said the high school band is looking forward to having all of these new members to participate in the high school band program.
Courtesy of Calhoun Middle School