By Alvin Engelke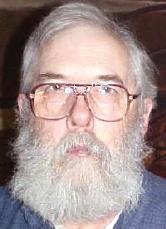 By Alvin Engelke
Rev. Paul Williams filled his regular appointment at the Burning Springs M. E. church. The Marks family, Janet Jett & the Hurst family provided special music.
Julia Joyce's daffodils have been at the height of their glory as spring like weather marches on.
Former Calhoun resident Pleasant W. Williams died Saturday March 18 at his home in Elkins. He had worked at Oak Ridge and for the US DOE in Washington before retiring to Calhoun County. He was president of the board of the former Calhoun General Hospital and was present at the Calhoun Library board when Mr. Manchin's fellows came to talk the board into transferring their funds to the state fund that later was found to be millions & millions short. Pleasant started asking the fellows, who had at first indicated they were investment experts, questions which they couldn't answer and thus they left empty handed and the local library did not lose its money.
The folks down at the Mouth of the Elk River apparently passed county consolidation legislation (well it's 'only' enabling legislation) and put through a pay raise bill to strap local county governments.
Wirt County got the "first report" back from the Vermont company, Microdata, that the state hired to do 911 statewide and the results appear to be disastrous. While the state guaranteed that the folks from up on the Canadian border would get their money it would be up to local folks to fix their mess. Also adjoining counties do not get reports at the same time so major problems along county lines will not be obvious until the "experts" are long gone with their loot.
In Elizabeth the firm could not locate the schools and places of worship and were unable to locate the county jail even though that is where they met with local folks and went over the maps that, all agreed, were the best ones in the state.
In Creston they were unable to locate Fred Bish, Alvin Wiles, "M. Simms", Roscoe Tucker and Alvin Engelke, among others. Now Ross Tucker hasn't moved a finger for something over a quarter of a century and he should not be hard to find and Alvin Engelke worked on the maps they were supposed to be using (but said they lost).
Those wondering when to order new checks with 911 addresses, etc. need be in no hurry because, according to what the local folks were told the postal system has one woman manually entering the new addresses in the postal system data base for the entire state. Mason County has been waiting 3 years for this "wonder woman" to get to them. It was said they started with McDowell County which should be a challenge in and of itself.
J. A. "Stymie" Plummer was calling on Jeremy Ferrell.
Someone started a big timber job on Ann's Run.
The Spot & Steal Division of the Midnight Supply Corporation was out and about in the Creston area the other evening. After the dogs indicated a problem a resident went to check things out. A woman in a parked red truck said she was pregnant and sick and that she pulled over to rest so she could then later go on but mere moments later two gentlemen came out of the darkness saying they "were low on fuel and were having vehicle problems." When asked who they were and what they were doing in the area they said they were from Nobe and were going to see George Duskey (not a likely story). They then asked to be taken to the store. "What store". "ChaTis". "That is 13 miles away and it is closed this time of night." It was made clear that if they ever came back they could pick up some heavy metal which would be warm upon entry. Don Rhodes said he was just waiting for those folks.
A reporterette from NBC called numerous local folks looking to do a "hit piece" on the president and the Iraq portion of the worldwide war on terror. When asked when the US withdrew from Japan and Germany after war's end in 1945 she had no answer and she had nothing to say about the continued US presence in Kosovo as a result of Hill & Bill's intervention there on the Moslem side, because, it was said, of connections to human traffickers and the narcotrade. To one woman the reporterette made it clear that she did not want to talk to people who supported the war and the president. Some would call such giving aid and comfort to the enemy.
The FunChester group motored to Gotham for the weekend. They took in the St. Patrick's Day parade and went to the top of the Rockefeller Center, a building that was constructed, in part, with profits generated from prolific W. Va. oil & gas fields controlled by the family. Anna Engelke attended the plays Spamalot and Hairspray.
A comely young lass from Creston is going to play in the Calhoun summer softball league.
Dave Peyton who writes for The Charleston Daily Mail noted that the Westest used by the education bureaucracy in W. Va. showed 71% of 8th graders proficient but the test used in the rest of the nation showed only 18% proficiency. In the past it was obviously policy to keep natives ignorant so we could be exploited by folks from Massachusetts, New York & Washington D. C. but with the world shrinking the future may be that W. Va. youth will get to be coolies for well educated Chinese communists, etc.
While there is a drilling boom in W.Va. akin only to that of the early 20th century with lots and lots of high paying jobs there are only foreign nationals in the state university's petroleum engineering department as local youth are too poorly educated to participate.
The price of local Penn grade crude fell $1 on Saturday to $58.75/bbl.
Mrs. Eva G. Pennington is to undergo surgery Monday at Camden-Clark hospital.
Richard McFall has been attending to business in the Creston area.
Several local residents attended the viewing for Mae Maze at Grantsville. She and Virgil had been married for over 65 years.
Kamryn Boak, age 3 months, of Annamoriah passed away from complications of heart surgery. She was the granddaughter of Tony & Crystal Arthur.
Bradley Daniels, age 75, who lived up Burning Springs Run passed away. He had suffered a stroke.
Alvin Wiles is much improved after spending over a week at the Camden-Clark Hospital. Mr. & Mrs. Larry Webster had taken him in Saturday a week ago.
Dorine Parsons returned home after visiting with Betty Myers.
Jacob Richards and Gracie Kiethenburr went with Amy N. Ferrell to a dance at the high school at Elizabeth.
Nightmare, Creston's blackest resident & a member of the Ferrell family, has been visiting with Harry, Potter & some others on the Richardsonville road. From the sounds the "meeting" has been rather confrontational.