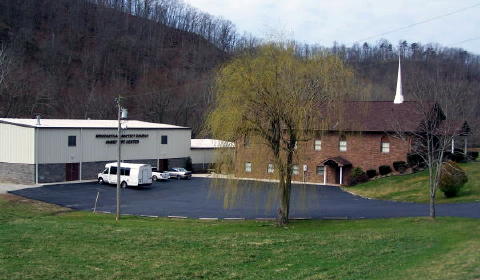 The Brooksville Baptist Church will be celebrating their 100th anniversary.
"A company of believers in Christ met May 4, 1906 at the Brooksville School house for the purpose of organizing a Baptist Church," is the earliest record of the formation of the church.
This May the church will celebrate its centennial with a special two-day event planned for May 6-7, beginning Saturday evening with a dinner at their Family Life Center.
The church is inviting the community to come and participate.
The complete schedule for the event will be announced, but it will include preaching by former pastors, music by the Gospelaires and a centennial choir.
There will be a dinner, luncheon and evening reception over the two day period, plus time for sharing and testimonials.
To mark the occasion, a six inch Fenton Commemorative bell is being prepared as well as a DVD "Through the Years." The DVD will present much of the church's 100 year history, and will be available at cost.
There are about 12 hook-ups available for campers at the Family Life Center, which can be reserved by calling Pastor McDonald at 304-354-6967.
Those attending should make reservations for the dinners and luncheons by calling the above number.