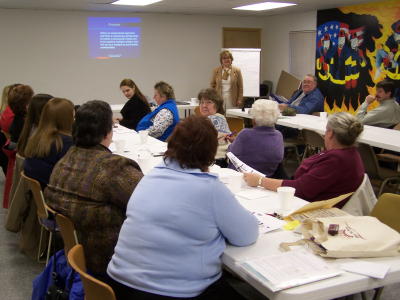 Group discusses results of Calhoun's community assessment
A group of Calhoun citizens said last night they believe the biggest problems in the county relate to the lack of employment opportunities, poverty, domestic violence and alcohol and drug problems.
The discussion came during a meeting at the Grantsville Volunteer Fire Department to release information obtained from the county Community Needs Assessment, which involved statistics obtained from 39 households and 34 other key community people.
The US Census says the county has 3,883 households.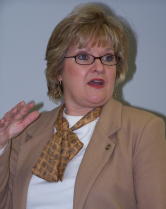 Joyce Mathers (pictured left) of the United Way Alliance of Parkersburg said the assessment determines the strengths and opportunities of the community, and will eventually be written as an action plan for the county.
The community and key people assessments returned for evaluation, listed a number of problem areas, including employment opportunities, poverty, meth labs, problems of the aging, accessible recreation, affordable insurance-health care, accessible mental health services and disability care.
Other health issues high on the survey - obesity, smoking and dental problems.
Another area surfaced in the assessment, readily available child care.
The local event was hosted by the WVU Extension Service-Calhoun office. The project was funded by several service agencies.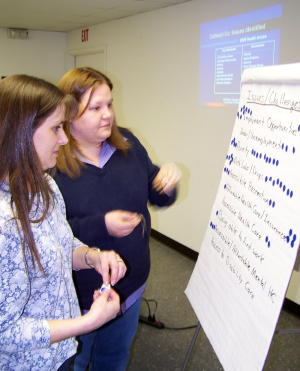 Local group identified their priorities