Two County area residents escaped serious injury when their vehicle went out of control Thursday evening on rain-slick U.S. 33/119. It was the eighth accident reported in the county in six days.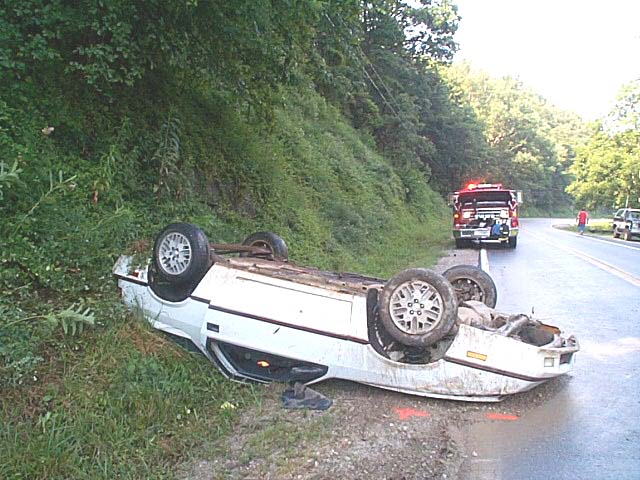 Car lands on top in Leatherbark ditch
Felicia Graffius of Mt. Zion, owner of the vehicle and reportedly the driver, and Chris Johnson of Grantsville were taken to Minnie Hamilton Health Care Center shortly after the 5:45 p.m. accident. No report on their condition was available.
The vehicle landed on its top along the highway in the Leatherbark area, east of Arnoldsburg. Deputy Ron Bandy, who investigated the accident, said the driver reported being crowded by another vehicle.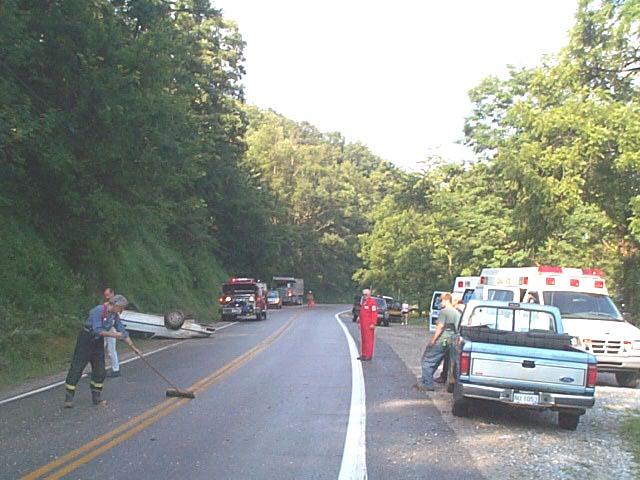 Rain-slick U.S. 33/119 may have contributed to accident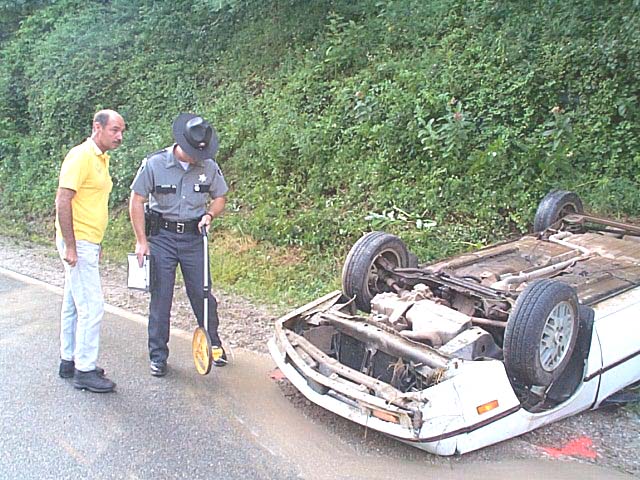 Deputy Sheriff Ron Bandy investigates, shown is Stanley Little
Both Johnson and Graffius are employees of the Grantsville Foodland. Johnson is the son of Calhoun Magistrate Steve Johnson.
Calhoun Control dispatched two ambulances to the scene, with the Arnoldsburg Volunteer Fire department.