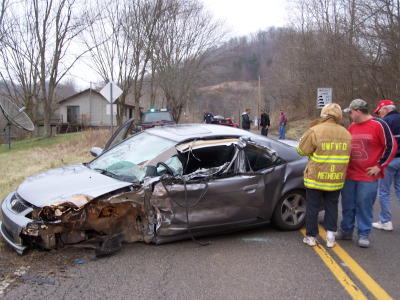 Auto totaled in collision with wrecker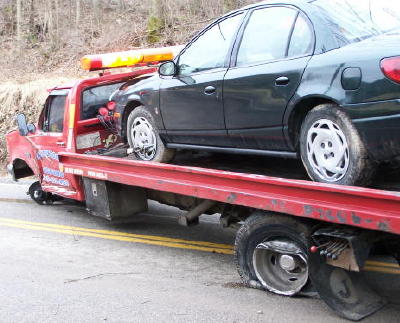 Wheels knocked off wrecker hauling car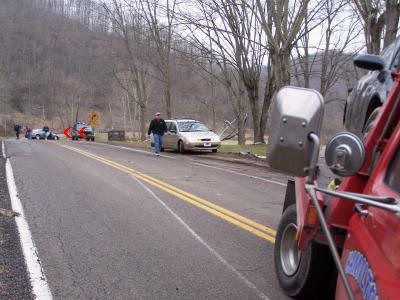 Wrecker and auto came to rest about 200
feet apart, scattering debris along Rt. 16
A car and a flat-bed wrecker collided at Minnora yesterday evening, heavily damaging both vehicles and scattering debris up and down Rt. 16.
The vehicles came to rest about 200 feet apart.
Individuals in the vehicles miraculously escaped serious injury. A female was taken to Minnie Hamilton Health Care Center for treatment of a laceration.
A wrecker from Hamilton's Towing of Portsmouth, Ohio, hauling a vehicle, had at least two wheels knocked off. The auto appeared to be a total loss.
Three wrecker's from Furr's Auto went to the scene to remove the vehicles. It appeared to be a laborious operation.
Calhoun EMS and the Upper West Fork VFD responded with Sheriff Carl Ballengee to the 4:30 p.m. accident near the intersection of Meadow Run Rd. and Rt. 16.