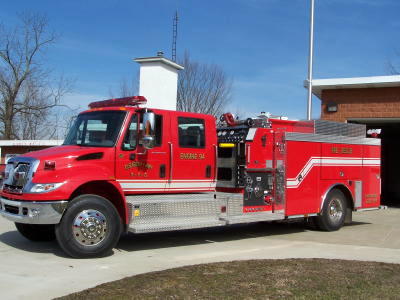 Wirt's VFD has received new fire truck to add to fleet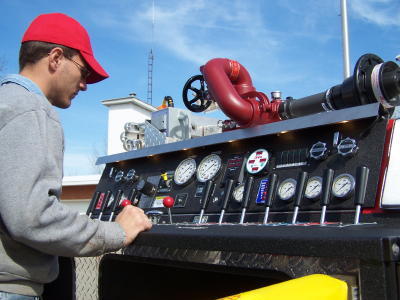 Fireman Steve Settle checks out pumper's control panel
Elizabeth's Wirt County Fire Department has just received a brand-new fire truck, which will shortly be placed in service.
The 1250 gpm pumper with 1000 gallon water tank was purchased with a $171,000 grant, the total cost of the unit was $232,000.
The truck also has a 70 gallon foam generator for chemical fires.
The department now has three Class A pumpers, in addition to a tanker, a mini-rescue unit, two brush trucks, boats and a cascade trailer.