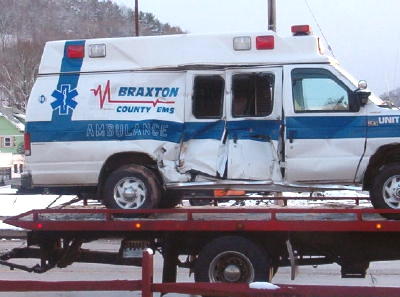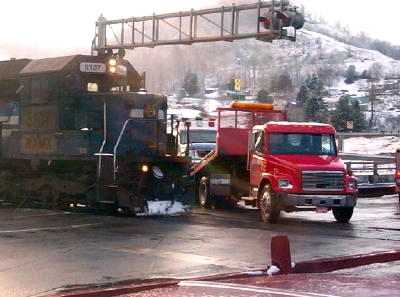 (Photos by Bernard Taylor)
A train struck a Braxton County EMS ambulance Sunday at a two-track crossing in Burnsville, with no major injuries to four individuals inside the ambulance.
Fred Thompson, Braxton County's EMS-911 Director said "The Lord must have been looking out for us." The ambulance was reportedly totaled.
The driver and their EMS worker, the patient already on the cot and a passenger were all taken to Stonewall Jackson Hospital in Weston.
Thompson said all were treated and released, except the patient who was being transported to the hospital.
A source at the scene reported one train was parked near the crossing, likely blocking the view, but that could not be sustained.
Thompson said the accident is under investigation.