By Alvin Engelke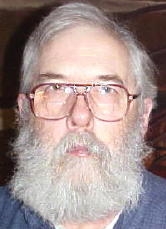 By Alvin Engelke
Rev. Juanita Lockhart filled her regular appointment at the Burning Springs M. E. church. The sing at the church was cancelled as snow was falling at the time and roads were covered.
Rev. S. E. Cooper is home from the hospital. Folks were in to visit him on the occasion of his 90th birthday on Monday.
The comely Jody Goff was calling on Charles & Euell Russell. Now that his blood pressure medicine is changed, Euell is doing better & went over and visited C. Glen Arthur.
A number of former Calhoun residents "made the big time" in Wood County after being involved in incidents with "nose candy" and improper use of a crow bar.
Former Ritchie County Clerk Linda Maze was inquiring about local residents.
Anna Engelke stayed in a hotel in Nashville that was so large (3000 rooms) the staff has to carry maps to keep from getting lost. She also reported going "boot scooting" there. Some days later she and the Funchester group went sledding in the snow.
The local area received a few inches of snow Saturday but the road crews were out and quickly cleared the highways. With the trees, especially on the hills, covered with snow it was truly "a winter wonderland". Early Sunday morning the moon appeared red through the haze and clouds. A week before folks had been fishing at the mouth of the West Fork.
Nancy Engelke attended the Sweetheart pageant at the high school at Mt. Zion. The baker of delectable brownies came in as second runner up in her age group.
Suellen Butcher, Rebecca Starcher & Bessie Arthur have been busy painting the new windows for the Creston Community Building. A workday is scheduled for February 25 to install them. Bring a covered dish and help.
Gae Park has been on the sick list.
Jeremy and Carl Ferrell were attending to business over on Fallen Timber.
The would be atomic crazies in Persia (Iran) continue to call for the eradication of Israel why crying foul over some Danish cartoons that were innocuous at worst. It seems to be generally agreed that someone will have to "equalize" them which is having an impact on the energy market although domestic natural gas fell to $7/MCF according to a well known Spencer oil man. Also local Penn grade crude fell to $58/bbl over the weekend.
The folks down at the Mouth of the Elk are now busy trying to look after the gambling interests. To hear some of them talk the state's economy runs on gambling joints, tattoo parlours and SSI checks. In their economic theory no one has to earn the money to start with. Apparently they are afraid to pass legislation to protect the citizens from eminent domain abuse.