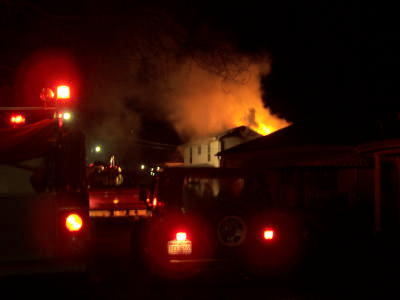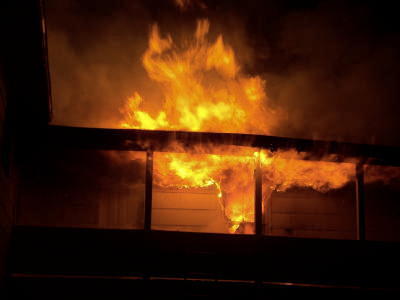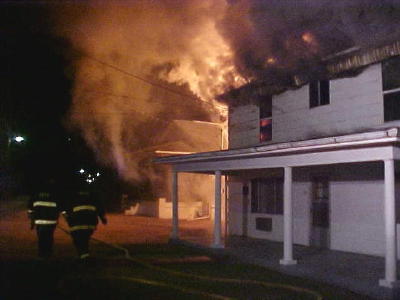 Fire struck one of Grantsville's older dwellings last night on River Street

It was the original home of Captain Billy Yates, old time river captain and later home to the Ball family

Fire gutted a large two-story house on River Street in Grantsville early Saturday morning, according to Grantsville Fire Chief Dave Johnson.

Smoke was discovered coming from the house by a newspaper delivery person about 4 a.m.

Flames were erupting from the structure when Grantsville firemen arrived. It was brought under control rather quickly, but it continued to burn for a considerable time.

The house, reportedly owned by Bernard Stump of Pineville, was vacant. It was originally owned by Paris and Goldie Ball.

The cause of the blaze was not immediately determined, the owners stated the electric was turned off to the structure.

The Arnoldsburg VFD responded to a car accident at 3 a.m. Saturday morning at the intersection of Sycamore Rd. and Rt. 16, a short distance from Millstone Hill. No one was injured.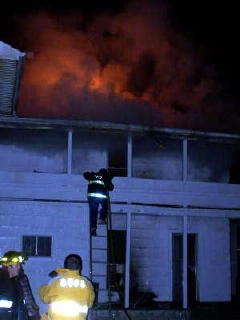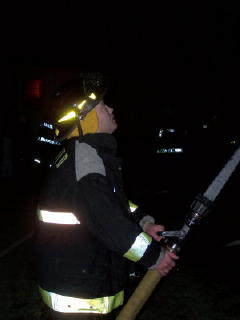 Grantsville firemen were on scene for three hours, Curt Garretson (right)