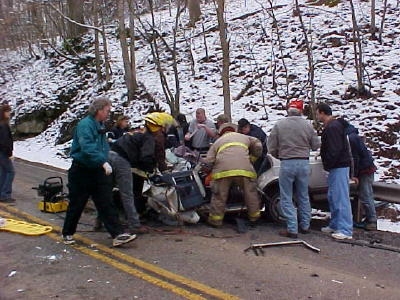 23-year-old Thomas Waggoner was killed after Springston's truck
collided with the Waggoner auto, also critically injuring a passenger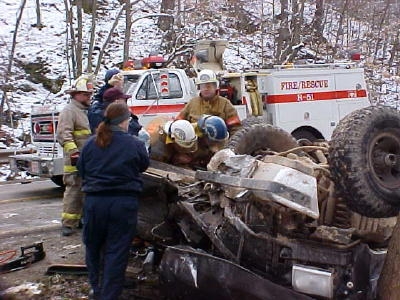 Springston was also trapped in his truck
and had to be extracted by emergency workers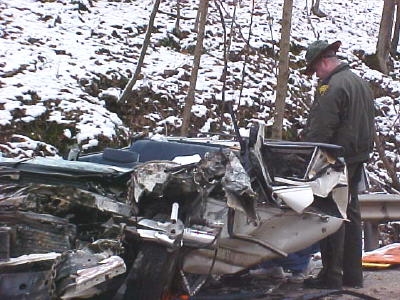 Trooper 1st Class Jeff Hunt looks at "death car"
described as one of the worst crashes in recent years
A 25-year-old Spencer man, Greg Springston, was indicted Thursday by a Calhoun grand jury for driving under the influence, resulting in death and a second driving under the influence count, resulting in injury.
Springston's Ford F-150 crashed with a car on Letherbark last February, killing 23-year-old Thomas Waggoner of Spencer and critically injuring his passenger, Mary Wilson.
The driver lived for a short period of time following the accident, but coded while being given treatment and could not be revived.
Springston also received serious injuries and had to be extracted from his truck.
"This is one of the worst crash scenes I have seen in a long time," said a volunteer fireman from Arnoldsburg. The victims had to be extracted from the tangled metal.