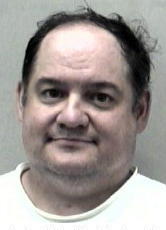 A Calhoun grand jury has indicted John Manis Richards, 40, of Grantsville (pictured left) for attempting to operate a clandestine meth lab, one count; possession of pseudoephedrine with the intent to manufacture meth, two counts; conspiracy to operate a clandestine drug lab, one count.

Calhoun prosecuting attorney Matt Minney presented the charges against Richards Thursday.

Authorities arrested Richards last August after Sgt. Tom Yanero, Trooper First Class Jeff Hunt and Grantsville Police Chief Ron Gordon obtained a search warrant for his south Grantsville residence.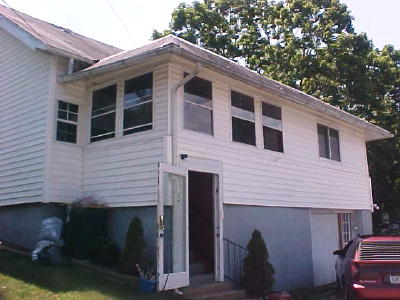 Police obtained a search warrant for
Richards' residence in south Grantsville last August
At the time of the arrest, Sgt. Darrin Campbell of the WV State Police said a field test was positive for the presence of meth, while officers did a search of the property.
A search led by Trooper Hunt "observed a quantity of pseudoephedrine, along with plastic tubing, three bottles of Heet, three bottles of iodine, acetone and Coleman camp fuel."
Officer Hunt reported "the presence of a minor child, who is the natural child of the defendant's domestic partner, in the same vehicle that was used to transport the meth lab."
Since his arrest, Richards has distributed several video tapes which contain "educational information" regarding the manufacture and hazards of meth.
Richards says he has been involved in a two-year war on the illegal substance, and has provided a chemical mix to some of the producers that "flops their batches," or neutralizes the meth.
Richards says he has been involved with several other undercover individuals who have been active in a Meth Eradication Team (MET).
The tapes also appeared to show drug deals being completed in Calhoun and Gilmer County, supposedly filmed with a hidden camera.
This week, Richards published a booklet regarding his efforts to eradicate meth from the two counties, calling himself "The Lone Methranger."
(See earlier Herald story)
He said he has published 700 copies for general distribution to the public.
Richards could face 2-10 years in prison and a fine of $5,000-$25,000 over his attempt to operate a drug lab.
On the possession of a substance as a precursor to manufacture meth, Richards faces penalties of 2-10 years in prison and a fine up to $25,000.
An indictment is a charge, and does mean an individual is guilty.
Further hearings on the Richards case are being scheduled.