By Alvin Engelke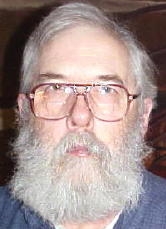 By Alvin Engelke
Rev. Juanita Lockhart filled her regular appointment at the Burning Springs M. E. church. It was determined that the Burning Springs Christmas program will be held on December 23 at 7 P. M. and all are welcome.
The Creston auction will be Saturday December 3 starting at 6 P. M. at the Creston Community Building. Deer hunters can come and tell stories about the 'bigun' that got away, the big racks they saw out on the Umstead, etc. Others can come to visit, get yummy things hear the yarns others tell.
Glenn W. Campbell, age 91, formerly of Creston passed away. Recently he had been living in the Masonic Home in Vienna. He was a World War II veteran who, in later years worked on the state road and was Wirt County Assessor.
Fred Bish's mother, who was up in her 90s, passed away in Pennsylvania.
Ward O'Dell, age 99, who had been in reasonably good health until recently, passed away. He and his wife were for many years active in civic and church affairs at Burning Springs.
Don Hursell spent some time at his place down in Beaver Dam.
Anna Engelke spent the Thanksgiving Holiday with her parents in Creston. While here she celebrated her birthday at a posh eatery in Parkersburg.
Jane Engelke attended a Pennsylvania Teen USA pageant in Pittsburgh.
Joyce Radcliffe reported that while cleaning up some stuff she found a whole bunch of antiques, tools, bee supplies and glass. She is going to have a yard sale Dec. 1, 2 & 3 down next to 84 Lumber on Sam's Creek.
SFC. Todd Rhodes called from Iraq to wish his mother a happy Thanksgiving day. He also wrote, "As I think about Thanksgiving this year, I have to say that it has a whole new meaning, different than any other year that I can remember. As you sit down to celebrate Thanksgiving with family and friends please take a minute to consider these things I tend to take for granted. I am thankful for the sacrifice Christ made on the cross . . . . a loving wife who puts up with me & supports me 100%, three wonderful children, the gift of life, a loving family, a church family second to none, good health, the opportunity to live in the greatest nation in the world with democracy and opportunity (and responsibility) to vote, the opportunity to worship without fear or persecution or even death . . . ."
It is amazing (and scary) when one hears folks who believe (or at least say) that there is no serious world wide war with the merchants of terror and that the #1 theater in that war currently is in Iraq. Of course there is also action on other continents and in certain island nations as well. Generally these who deny the obvious are the ones who are working hard to ban words like, "In God We Trust", Christmas, etc.
Keith Collins was visiting friends in Indiana over the weekend.
Michael Shimer who lives in Florida heard about the Shimer reunion held annually at Creston and wants to attend the 2006 event.
The price of local Pennsylvania grade crude was $55/bbl before Thanksgiving. Some local natural gas for October was $14.27 while other natural gas of equal quality was purchased by Mountaineer, the new residential provider for 20 cents/MCF.
Chesapeake Appalachia LLC has taken over the operations of Columbia Natural Resources. It was a $2.9 billion dollar deal with the new management indicating that drilling would pickup and there would be lots of new hires. Presently they are still paying royalties at the "about 50% of real price" rate which brought a huge class action suit against Columbia.
The Annamoriah Cowpoke has been visiting area relatives and friends while looking for some of Bambi's relatives. He indicated that he was now on the mend after having surgery for an arm joint/shoulder injury.
Nancy Hall reported that her physician found "two little specks" and she is now taking pills for them.
Dorothy Graham is a patient in the hospital and is not at all well.
David & Peggy Tenbarge have both been spending "quality time" with a flu type virus.
Lanny Meadows and friends have been hunting on the Richardsonville road and on Ann's Run.
Tri-State Express made a delivery in Creston one day last week.
Angie Nida, who is a senior music student at Glenville State College, had her picture in The Glenville Democrat. She was partaking of a meal at the Wesley Foundation Arbuckle center.