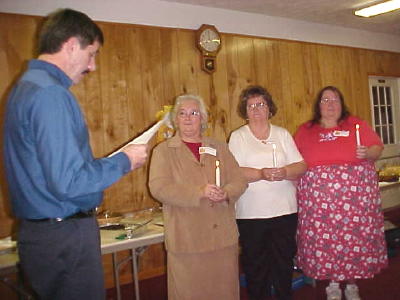 Jeff Himes installed new County Officers
(L-R) Pat Radabaugh, president; Shirley Mace, vice president
and Lutricia Valentine, secretary-treasurer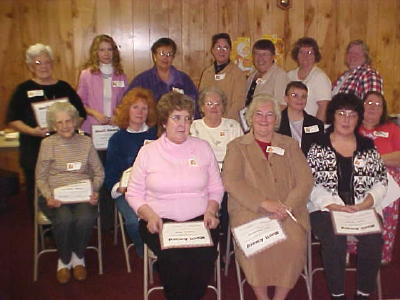 A large number of CEOS were recognized as Merit Winners
FIRST ROW (L to R) Jeanne Husk, Pat Radabaugh, Diana Shook, SECOND ROW (L to R) Bryndeen Offutt, Thelma Hall, Francis
Starkey, Emily Gainer, Lutricia Valentine, THIRD ROW (L to R) Margie Evans, Crystal Conley, Sue Collins, Norma Collins,
Katheryn Burrows, Shirley Mace, Marcia Swisher
The WVCEO CREED: "The West Virginia Community Educational Outreach Service believe in our mission and purpose to strengthen families, to promote lifelong leadership development and community development ..."
The Calhoun County CEOS held their annual Achievement Night at Pleasant Hill UM Church Monday evening, recognizing club members from around the county for their contributions to the community and the organization.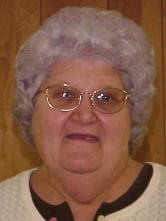 District representative Betty Kerby (pictured left) of Elizabeth complimented the local CEOS, saying "You are a great group of people." The three CEO clubs are Pleasant Hill, Arnoldsburg and Rush Run, all having been recognized as Blue Ribbon Clubs.
The WVCEOS is a program of education, a desire of people to improve the quality of their living, inspire families and individuals to make learning an adventure, among other goals.
Pat Radabaugh served as MC for the evening following a covered dish dinner.
Members were recognized for perfect attendance and gifts were presented for special service to the organization.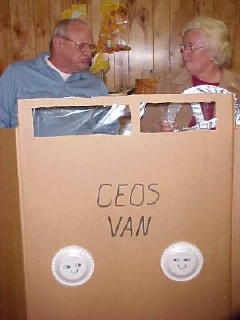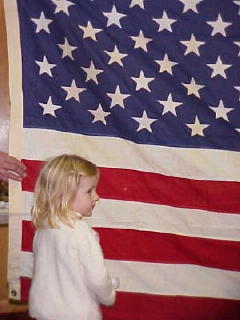 The CEO van was driven by Duane and Pat Radabaugh, providing entertainment for the evening with a lively performance
There was a special tribute to America by the "voice" of the American flag
Sue Collins (right) accepts recognition for Rush Run CEOS for their contribution of over 1,200 volunteer hours, presented by Pat Radabaugh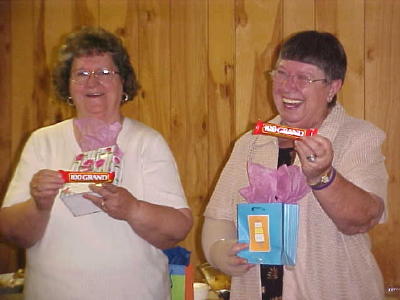 CEO Treasurers Shirley Mace (L)
and Katheryn Burrows (R) both get "100 grand"