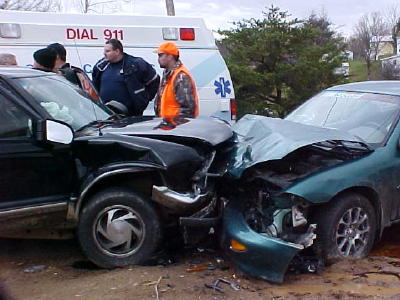 Two vehicles collide in turn on Pleasant Hill ...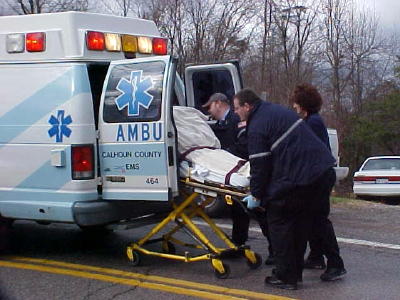 ... sending three to the hospital
A two-vehicle collision on Pleasant Hill, Route 16 north of Grantsville, sent three to the hospital shortly after 10 a.m. today.
An eyewitness told authorities that a driver with Michigan tags passed on a yellow line near a curve, causing the collision.
The male driver of the Chevy car was taken to Minnnie Hamilton Health Care Center, and the female driver and a female passenger in a Chevy Blazer were also transported to the hospital, none appeared to have critical injuries.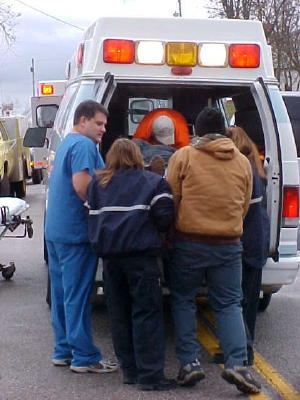 Calhoun EMS responded to the scene with two ambulances, north of Pleasant Hill Elementary School, along with an ambulance from Minnie Hamilton Health Care. The Grantsville VFD also responded.
Trooper 1st Class Jeff Hunt was investigating the accident.