The first team to go to the play-offs since 1983 (second time in
CHS's school history) raised their helmets to their accomplishment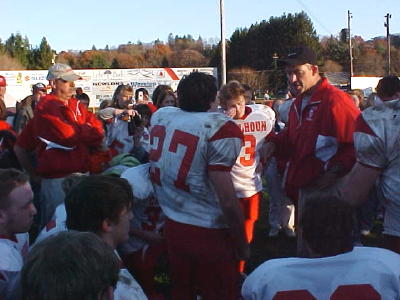 Tears flowing, Coach Bryan Sterns praised his players saying,
"Defeat is hard, but you really are a great team. What an opportunity
and privilege it has been for me to be one of your coaches."
Hur Herald Photos
"The greatest test of courage on earth is to bear defeat without
losing heart - Robert G. Ingersoll
It was a great football game.
Burdened with injuries, the Calhoun Red Devils (8-2) went down to defeat in today's play-off game with Tygarts Valley (8-2) in Elkins, 35-28. Tygarts Valley had been rated 6th and the Red Devils 11th.
Coaches and supporters expressed their thoughts and feelings to the team after the game.
What a show of support from Calhoun fans, the bleachers filled at Elkins High School under warm and sunny skies.
And what a bunch of athletes.
More to follow on the game ...
"Losing doesn't eat at me the way it used to. I just get ready for the next play, the next game, the next season." - Troy Aikman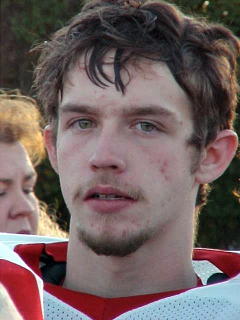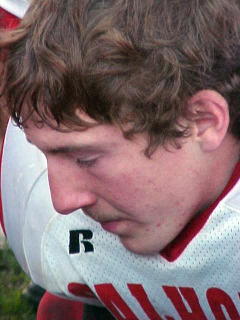 "Sometimes by losing a battle you find
a new way to win the war." - Donald Trump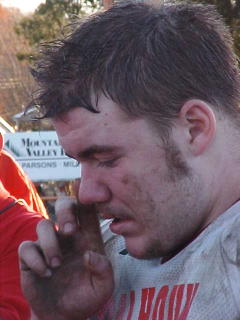 "Show me a good loser and I'll show you a loser." - Vince Lombardi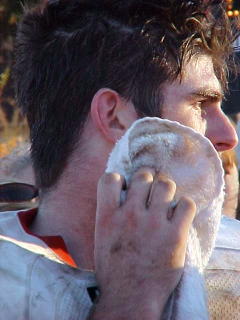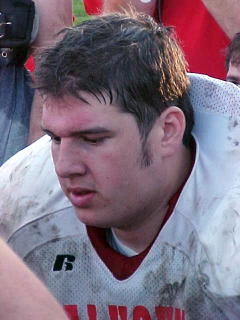 "Losing is no disgrace if you've given your best." - Jim Palmer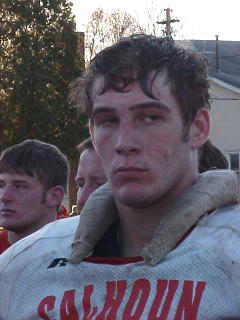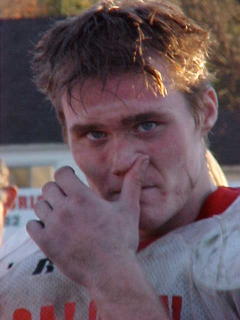 "No one wants to quit when he's losing and no one wants
to quit when he's winning." - Richard Petty, Race Car Driver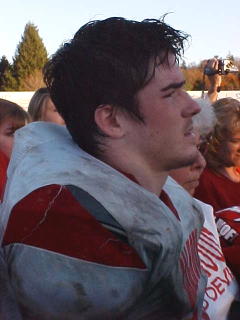 "It was a great run with some wonderful young men." - Coach Bryan Sterns
"Yes, there were times, I'm sure you know
When I bit off more than I could chew
But through it all when there was doubt
I ate it up and spit it out
I faced it all and I stood tall
And did it my way."
"I've loved, I've laughed and cried
I've had my fails, my share of losing
And now as tears subside
I find it all so amusing
To think I did all that
And may I say, not in a shy way
Oh, no, no not me
I did it my way"
"For what is a man, what has he got
If not himself, then he has not
To say the words he truly feels
And not the words he would reveal
The record shows I took the blows
And did it my way
The record shows I took the blows
And did it my way"
- Words & Music by Anka -Francois - Revaux