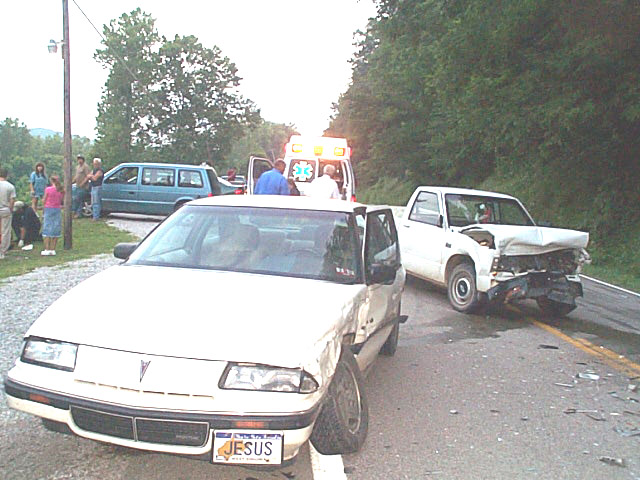 Two vehicles collide near Big Bend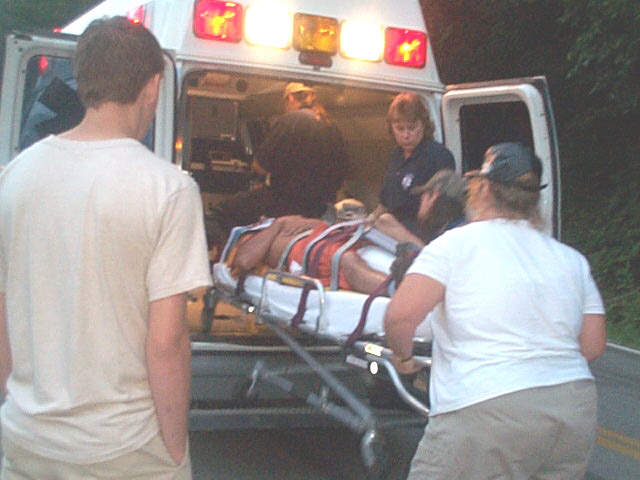 Haynes transported to MHHCC
A Grantsville area man was injured when his truck reportedly struck a car pulling from the parking lot of the Full Gospel Lighthouse on Route 5, just west of Big Bend.
Louie Haynes was taken to Minnie Hamilton Health Care Center, shortly after the 8:20 p.m. accident Saturday night. Sources at the scene said his injuries did not appear to be critical.
Vickie Greathouse, wife of Hollie Greathouse of Annamoriah, was going home after attending church services at the Full Gospel Lighthouse. She appeared to be shaken by the accident, but did not require transport to the hospital.
Haynes Chevy truck was extensively damaged, but the Greathouse Pontiac Grand Prix received minimal damage.
Truck appeared to be heavily damaged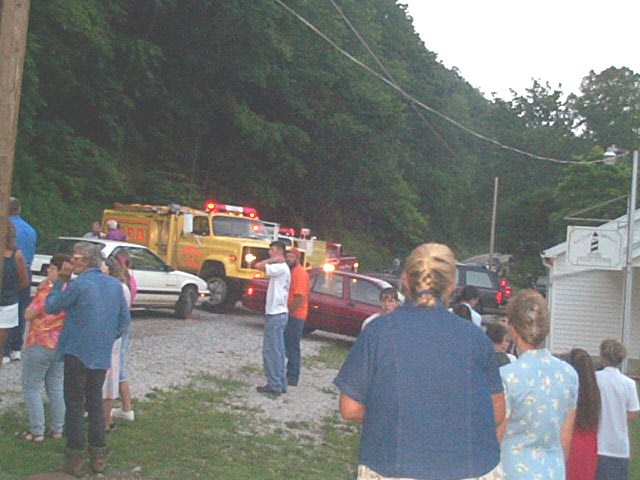 Parishioners were leaving church after services
Calhoun EMS responded to the accident with the Grantsville Volunteer Fire Department.