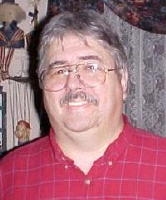 By Gaylen Duskey

Eighth.

That's where Calhoun is in the West Virginia Secondary Schools Activities Commission (WVSSAC) Class A ratings released Tuesday.

There are 42 Class A teams.

The Red Devils have a rating of 7.57 and a 6-1 record. They are just ahead of Hamlin (7.43) and right behind Parkersburg Catholic (7.71).

Williamstown with a perfect 7-0 record and a 10.29 rating leads the way.

Greenbrier West, Buffalo of Putnam, Saint Marys, Wheeling Central and South Harrison follow the Yellowjackets, a 42-18 winner over Calhoun.

The Red Devils, who play Wirt County Friday, would be a host team for the first round of the playoffs should the season end today.

The top eight teams are host teams.

Calhoun could easily wind up rated much higher than eighth. But the Red Devils would need to run the table to do it.

Should Calhoun win the rest of its games - Wirt, Braxton and Saint Marys - it would gain a minimum of 34 points. That would add onto the 53 points the Red Devils already have giving them 87 points, or a minimum rating of 8.7.

An 8.7 rating likely would put the Red Devils in the top four spots, which would mean they could host two playoff games if they win the first one.

But they would have to win.

And some people ranked ahead of them would have to lose.

One of those that would lose - and it would have to lose if Calhoun were to run the table - is fourth-ranked Saint Marys.

Another team facing a big game is third-ranked Buffalo of Putnam, which faces cross-county rival and ninth-ranked AA Winfield.

Even top-ranked Williamstown (Magnolia) and second-ranked Greenbrier West (Midland Trail) have some stiff competition coming up.

Further down the list fifth-ranked Wheeling Central Catholic faces a tough opponent in Class AA second-ranked Weir; seventh-ranked Parkersburg Catholic has a bear of a season-ending schedule with games against Matewan, Wahama and Williamstown.

Only sixth-ranked South Harrison among teams ranked ahead of Calhoun has an easy closing schedule.

Calhoun could probably lose a game and still make the playoffs but by running the table the Red Devils are likely to finish no lower than third and that would give them a home field advantage for the first two rounds of the playoffs.

And Calhoun is tough to beat at home.

The Red Devils are in control of their own destiny and that control starts Friday night when 23rd-ranked Wirt, 5-3, comes to Mount Zion.