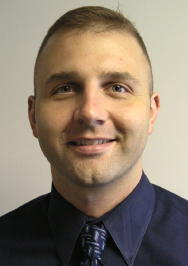 Minnie Hamilton Health Care Center, Inc. (MHHCC) is pleased to announce the newest addition to their staff, Physician Assistant Urlin Mathews II.

Mr. Mathews comes to MHHCC following employment as a P.A. in the prison system.

Mr. Mathews grew up in Lancaster, Ohio and has been in the Army for fifteen years. While stationed at Ft. Sam Houston, Texas, he completed the Inter-Service PA-P Program, receiving his degree from the University of Nebraska.

He has enjoyed an active military career, most recently offering support to the Infantry Battalion in Kosavo. Currently, he is stationed with the 1092nd Engineer Combat Battalion of Parkersburg.

Mr. Mathews is receiving post-graduate education through Alderson Broaddus College, specializing in Internal Medicine.

Mr. Mathews states that he enjoys working in Calhoun County and looks forward to tackling the challenges related to rural medicine.