By Alvin Engelke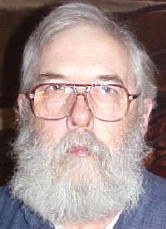 By Alvin Engelke
Mia Rhodes received many nice gifts at the baby shower held Saturday evening at the Creston church fellowship hall. Little Sue Ann was carrying a fever so she had to stay home with pappy so the folks at the shower didn't get to hold and play with her.
The big Creston fall ATV poker run will be Saturday, October 22 starting at 9 A.M. at the Creston Community Building. All four-wheeler enthusiasts are invited to come and have a day of family fun, viewing leaves, game, scenery, etc.
Marjorie Webster remains a patient at St. Joseph's hospital recovering from a broken femur.
Loxie Hedges, age 73, passed away in Parkersburg. She and her late husband, Paul Hedges, formerly lived on Bear Fork of Little Creek. She was the mother of Linda Buchanan.
Kelly and Dorine adopted a little baby girl the other evening. Dorine is getting up through the night for regular feedings and Kelly, who had just lost a little one, now feels much better and is doing all possible for the little girl. When self-proclaimed important officials are out of the way, ordinary folks can quickly resolve emergencies locally.
The Creston Community had a booth at the Elizabeth Pioneer Days and was manned by some well-dressed folks and one redneck (proud at that). They reported that they didn't sell many cookbooks but that they had a great time. In spite of the less than ideal weather, several Creston folks attended the festivities. Some of them toured the historic Kanawha Hotel and read the names of prominent Crestonites who were guests there back in 1916 when a "first class" room cost $1.50. Several folks at Pioneer Days were discussing the oil business which was just like it was back in the 1850s. Brandon Ferrell liked the toy boxes (the old trunks) at the Kanawha Hotel. The soup beans & corn bread at the museum were good (they ran out) and the Amish baked goods were hot items. There was fine music and one could visit Wayne the blacksmith and have tools and other items forged.
Jack who delivers the mail to local post offices when Arley Parker is off reported that he had a good trip to New York City and got to see the tourist attractions there without getting mugged.
Bill McFee, Paul George, Ralph Blair and Alvin Engelke attended the hearing run by USDA Undersecretary Tom Dorr at Elkins. The meeting concerned the 2007 Farm Bill which is now being worked up. Topics of concern included predators (including coyotes), higher fuel costs, foreign imports, young farmers, tobacco, ginseng and forest management. It was noted that the likely policy of USDA would be to continue the cheap food policy. No one can remember when West Virginia was allowed to have input before in major legislation.
On his way home Alvin stopped to visit Mrs. C. N. Broschart, Mr. & Mrs. Pat Broschart & family, "Moe" and John Broschart. John said he was coming down and riding in the Creston four-wheeler poker run.
Nancy & Jane Engelke attended a baby shower for Kim Parrish whom many know from QVC. She is now showing her own clothing line on Home Shopping Network. Kim and her husband are relocating to Florida, much to grandma Kathy Parrish's dislike…too far from the 1st grandchild. However, Kathy said she and her husband have a mother's suite at the new home in Tampa and plan to be on hand for the January delivery.
The local area received a nice rain that soaked into the ground and did lots of good.
Donna Sue Ferrell has been on the puny list. Those calling on Donna & Carl included Jeff Westfall, Stymie & Kim Plummer, Brandon & Andrea Ferrell.
One local fellow made a "potato run" to an Ohio potato farm so now some folks are getting plenty of quality carbohydrates in their diets.
Chesapeake Energy Corp. announced that they would be buying Columbia Natural Resources for $2.2 billion. Columbia which is part of the Rockefeller Standard Oil Trust had been on the market by Morgan Stanley (J. P. Morgan the fellow who handled English investments and was involved in World War I) who put up the $$ for Triana to buy it from NISOURCE which still has Columbia Gas Transmission. The Oklahoma City based company said they would be hiring more geologists and rig hands and planned to have 10 rigs busy drilling within 3 to 6 months. Presently CNR is on 'shutdown' although the company is acquiring more leases in good areas.
Dominion Transmission, which was formerly known as Hope Gas, indicated that they would be drilling coal bed methane gas wells in Barbour County. They are also leasing coal bed methane in Calhoun County.
The price of local Penn grade crude was $58.25 over the weekend. It was noted that some local producers locked in some natural gas at $11/dekatherm for two-year contracts while another fellow said he was able to negotiate a $12 deal. Some will be burning firewood this winter while others will get government (taxpayer) assistance while they play video games and watch cable Tee Vee. Albert Gore Jr. and other liberals had been wanting higher gasoline prices for years (It wasn't fair that our fuel was so cheap.) so now they have had their way and yet they whine around blaming others for what they had espoused for years.
Jeff Westfall, Alvin Wiles and Euell Russell were among those calling on C. Glen Arthur.
The Wirt County Farm Bureau annual meeting will be held Tuesday October 18 at 6 P. M. at the high school cafeteria in Elizabeth. Sam Garrett's daughter from the State Dept. of Agriculture will be there to bring an update on the animal identification program. All farmers and those who are interested in rural life are invited. Bring a covered dish. The Farm Bureau will provide meat. One of the highlights of the annual Wirt County dinner is Hughes River pickled corn. For details call 275-3578.